Xiaomi Mi 9 Pro launched as Cheapest 5G smartphone of 2019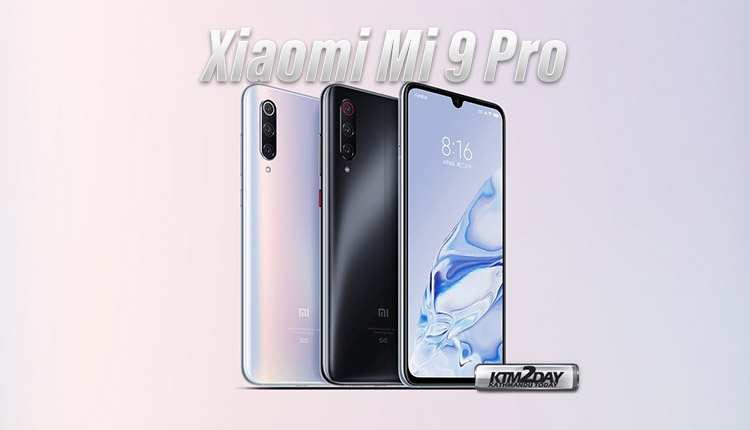 After a long wait and numerous leaks, the Xiaomi Mi 9 Pro 5G was finally officially presented during the event that took place in China. Just as you'd expect, it's a true flagship smartphone featuring impressive specs.
But in addition to its state-of-the-art specs, it also comes with support for the new 5G networks. Despite all the technological advances, Xiaomi has managed to amaze everything and everyone by launching this smartphone at an unbelievable price. The Xiaomi Mi 9 Pro 5G will arrive with a base price of only $520.
What's so special about this Xiaomi Mi 9 Pro?
Without any room for doubt, what makes this new flagship so special is its price/quality ratio. In addition to being a flagship smartphone, with the most advanced hardware today, it also comes with support for 5G networks. So, at this price range, it wins the title of "Cheapest 5G Smartphone" available in 2019.
As far as it's specs are concerned, we have several elements that remain the same, such as the 6.39 inch OLED display and its triple rear camera that arrives with a 48MP main sensor.
The battery of this new smartphone also features very important enhancements. This features a capacity of 4, 000 mAh and fast charging support at 45W (charger included) and wireless charging at 30W. To achieve these speeds on wireless charging, you need to use the new Xiaomi charger, which arrives with an improved cooling system.
Mi 9 Pro 5G Specification
6.39-inch Super AMOLED screen with integrated fingerprint reader
Qualcomm Snapdragon 855 + processor
Up to 12GB RAM
Up to 512GB of internal memory
Triple Rear camera: 48MP + 12MP + 16MP
20 megapixel front camera
4, 000mAh battery with support for fast charging to 40W (30W wireless) and reverse charging to 10W
Rates and Availability
The Xiaomi Mi 9 Pro 5G will have an extremely attractive price, being the cheapest 5G smartphone ever with the base variant (8GB + 128GB) costing only $520. Its most powerful variant (12GB+512GB) will also arrive at a very attractive price of $605.
However, it is important to note that advertised prices and availability are only related to the Chinese market, where the smartphone will be available from Friday. Most likely, when it reaches the Nepali markets it will suffer a slight inflation in its price.