Samsung Galaxy S11 variants revealed in a new leak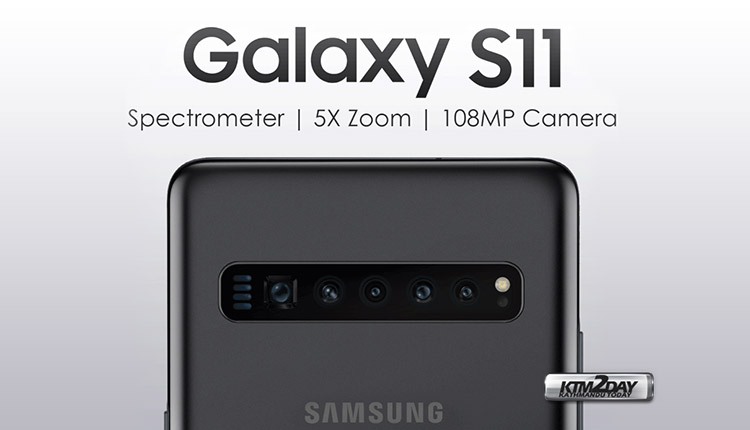 Samsung's next lineup of flagship smartphones is expected to launch in the next four months. The Galaxy S11 is set to debut around same time as this year i.e. in February 2020.
The S11 series is still in development stage and rumours have already started to circulate on the web about its possible specification and features.
According to latest leaks the alleged code names of smartphones, and their variants have been revealed.
Based on this information, we have learned that Samsung will maintain the strategy of launching three devices on this line. As revealed by the Wccftech website, the devices will arrive with the names Galaxy S11e, Galaxy S11 and Galaxy S11 Plus.
The names of the devices and their respective codes:
Galaxy S11e 5G (SM-G9810)
Galaxy S11 5G (SM-G9860)
Galaxy S11 + 5G (SM-G9880)
All S11 models with support 5G
Something that jumps immediately in sight is that the three devices should arrive already with support of 5G technology. However, this should only happen in markets where 5G is already a reality, as is the case in South Korea (the brand's home country).
In terms of specifications of these devices, the details are still quite scarce. It is believed that they can arrive with a camera capable of delivering 5x optical zoom and 10x zoom without loss of quality.
Galaxy S11 New Features 
Based on specifications that other flagships already possess today, Techradar has made some specifications suggestions that the S11 could bring:
Cameras with highest resolution;
The back of the headphone input;
Front camera under the screen, without taking up space as the current does;
Battery with capacity actually greater than that of the predecessor model;
Chassis with more vibrant colors available;
5G in cheaper variants.
Camera of the S11 can bring a spectrometer
In addition, Samsung is also expected to launch the Galaxy S11 line with a built in spectrometer much like the Changhong H2 launched in CES 2017. This would allow the camera, through infrared light to determine the nutritional value of food or even skin health.
Sure, the camera and screen will be one of the highlights of these devices. The concepts of the Phone Arena show a front camera alighned to the center, similar to the Galaxy Note 10. The launch should take place in February 2020.