3-year tourism plan aims to double arrivals to 1.5m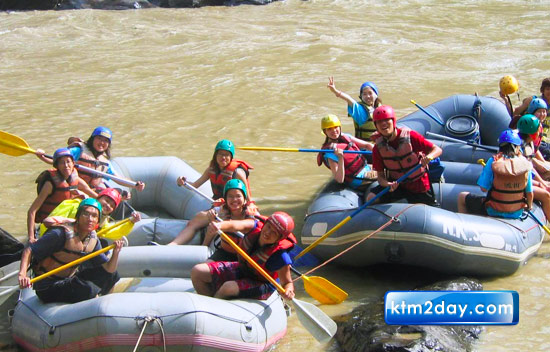 The government has prepared a three-year tourism plan designed to stimulate economic growth, create jobs and boost private sector investment.
The comprehensive strategy will be implemented from fiscal 2013-14 to 2015-16. Under the grand plan, the Tourism Ministry expects to create 300,000 direct jobs in tourism annually. According to the ministry, 120,000 jobs were created in the last fiscal year, and 150,000 jobs are expected to be created in the current fiscal year.
Ministry officials said that a concept draft of the plan has been finalised, and that it would be sent to the National Planning Commission for further discussion.
By attracting private sector investment for infrastructure development under public private partnership, the ministry aims to double annual tourist arrivals to 1.5 million from 736,215 in 2011.
A work plan will be prepared in coordination with the private sector to carry out special promotional campaigns to attract more visitors from India and China. Likewise, promotional activities will be held in Brazil, Russia, India and China, also known as "the BRIC economies".
The average length of stay of visitors has been planned to be increased to 14 days from 13.12 days in 2011. The average length of stay of tourists in Nepal increased to a seven-year high of 13.12 days in 2011. Travel trade analysts have attributed this growth to a decline in strikes and increased tourist arrivals for trekking and mountaineering.
According to the ministry's three-year plan and vision, it will explore new destinations to encourage travellers to prolong their stay. "As security and safety is the number one requisite to prolong travellers' stay, the government will create a conducive environment to ensure their wellbeing," said a ministry official.
The ministry said that the necessary policy will be formulated to regulate and encourage adventure sports, natural healing and eco-tourism, among other products.
Similarly, the per day expenditure of tourists has been envisaged to increase to US$ 65. Last year, according to the ministry's statistics, a foreign visitor spent an average of US$ 39.90 per day.
Although, arrivals reached an all-time high in 2011, average spending by tourists dropped to US$ 39.90 last year against US$ 43.20 in 2010. The ministry's three-year concept paper has planned raising the tourism sector's contribution to the GDP to 4 percent from 1.8 percent in 2011.
Under aviation development, the ministry plans to increase the number of international airlines serving Nepal to 40. Presently, 29 international airlines are operating 284 scheduled flights weekly between Kathmandu and 22 cities in Asia and Europe.
The plan envisages signing air service agreements (ASA) with three more countries. As of now, Nepal has signed ASAs with 36 countries.