Action taken against two dozen taxi drivers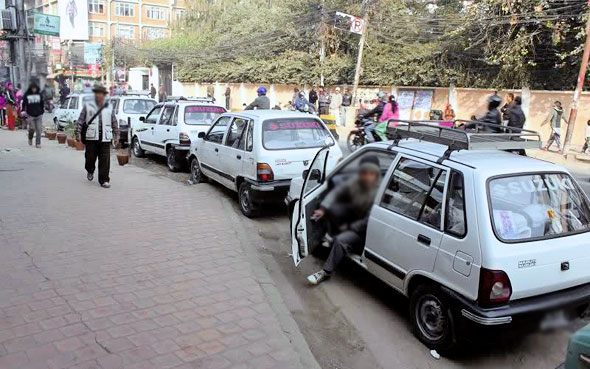 Traffic police have said they taken action against 24 taxi drivers who were found tampering meters, charging passengers on their whim and refusing to take passengers to short distances, on Monday.
The move was part of Metropolitan Traffic Police Division's crackdown on taxi drivers found fleecing passengers, said Traffic Police.
Traffic officials said they conducted random checks on 57 taxis in Durbarmarg, Purano Buspark and Bhadrakali area and imposed fines of up to Rs 1,000 on taxi drivers found overcharging passengers, refusing to travel short distance and bargaining over fare. Meter-tampering cases were referred to the Nepal Bureau of Standards and Metrology.
City residents have been long complaining of having to pay exorbitant taxi fares, especially at night.