ADB grants US$ 20 million to upgrade traffic system and curb pollution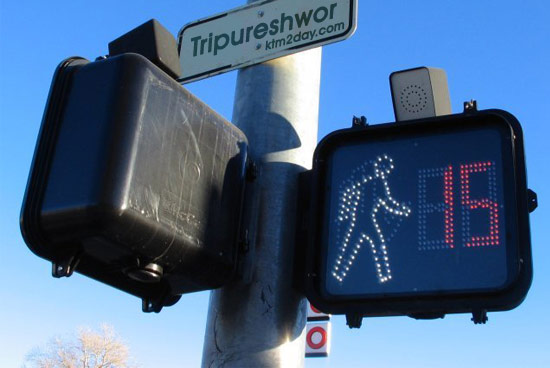 Asian Development Bank (ADB) and Nepal government will soon sign a US$ 20 million assistance agreement to upgrade traffic system and reduce pollution in the capital.
Kamal Raj Pandey, joint secretary at the Ministry of Physical Planning and Works (MoPPW) said the ADB has informed the Ministry of Finance (MoF) about the approval of the assistance and asked the government to make necessary preparation for bilateral agreement.
"The MoF will bring the proposal to the cabinet to approve the bilateral agreement with the ADB," said Pandey.
The Manila based multilateral financial institution has recently approved a loan worth US$10 million and a grant of US$ 10 million for the Kathmandu Sustainable Urban Transport Project.
The ADB board endorsed the fund following a feasibility study conducted under ADB assistance. Global Environment Fund (GEF) has also assured that it would provide US$ 3 million for the implementation of the project.
Pandey said effective public transportation system would be introduced discouraging private vehicles that are increasing rapidly posing challenges to the traffic management. The project feasibility study has also suggested slapping higher levy for their private vehicles entering the core areas of the city.
"Government´s infrastructure will be utilized to promote public transportation under Public Private Partnership (PPP) besides encouraging use of environment friendly public buses," he said.
Keeping in view the air pollution, vehicle standard testing system and air quality monitoring and information dissemination system will also be set up under the project.
A study conducted jointly by the Green Asia Initiative and the ADB shows that more than 90 percent footpaths in the capital are in a poor condition.
The project is also aimed at promoting the usage of electric or low-emission vehicles, junction and sidewalks improvement to make them pediatrician-friendly and ease traffic congestion.