All new Kia Sportage Launched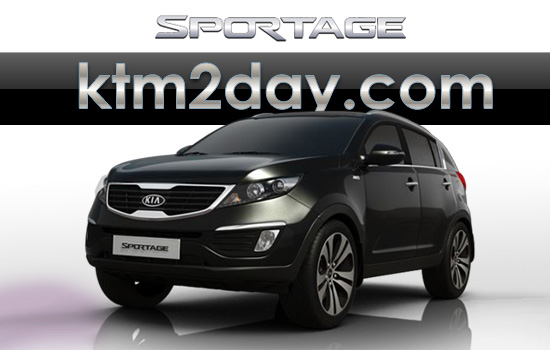 Continental Associates Pvt Ltd — the authorized distributor of Kia vehicles for Nepal — has introduced the new model of Kia Sportage in the Nepali market. The company has currently imported Sportage with petrol engine but plans to bring three models with diesel engine as well.
The exterior of the car has silky curves that makes it look larger than its previous model, but the dimension does not vary much from its predecessor. The headlight has a sharp penetrating look.
The grill and the headlights have been shaped as the Kia family design to make it look like a Tiger nose. The back look of the car is curved outwards with a smooth tail light to make it look more luxurious.
The interior of the SUV gives a leather look even though it uses synthetic. The ergonomics of the car is praiseworthy. Every function in the car is reachable without moving a muscle. The seats are cozy enough to make the passengers hold on even on roughest of roads.
The new Sportage will be available in nine colors — Clear White, Bright Silver, Electronic Yellow, Techno Orange, Signal Red, Vintage Blue, Sand Track, Mineral Silver and Black Cherry.
KIA Sportage
Displacement: 2000 cc
Mileage: 8 km per liter (city drive), 10 km per liter (highway)
Ground Clearance: 190 mm
Fuel Tank Capacity: 65 liters
Price : Rs 38.49 Lakhs