Anker's PowerCore 24K GaN portable charger launched with 24,000mAh battery, 140W charging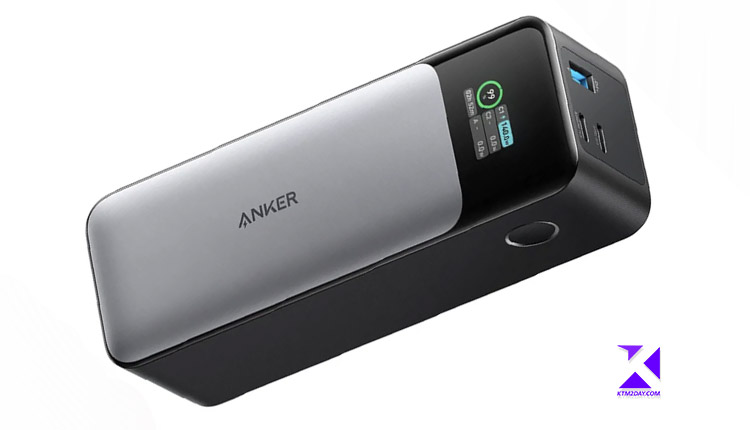 With the release of the PowerCore 24K, Anker has introduced a portable charger capable of fast charging at 140W. The new gadget has a 24,000mAh battery that can be charged at 140W and then used to power other devices.
The portable PowerCore 24K comes with considerable enhancements from its predecessor and is already available on demand.
In order to function, the Anker PowerCore 24K employs the Power Delivery 3.1 standard. It has overshot the previous maximum charging power by 40W, from its prior 100W speed.
The USB-A port provides 18W of power, while the two USB-C ports may concurrently deliver 140W. The new power bank is based on the GaN 3 technology employed in Anker's previous GaNPrime chargers.
The technology provides increased power production and more efficient AC-DC conversion. A smaller, cooler, and more efficient charging equipment is another benefit of this technology.
A high-tech digital screen conveniently displays charging data on the PowerCore 24K.
It tells you things like how much juice your devices are using out of the power bank and how long it will take to recharge.
Anker recommends only using the screen when absolutely necessary to extend its battery life. Anker also unveiled the Anker 747 GaNPrime, a 150W single-port charger. Unfortunately, Anker's 747 GaNPrime lacks the latest Power Delivery 3.1 hardware. The Anker 747 can output a maximum of 100W of power at once.
The PowerCore 24K is available for $149.99 on the Anker website or on Amazon. Neither the device charger nor a USB-C cable are included in the packaging. To charge the gadget at the recommended 140W, you'll need a PD 3.1 charger and a USB-C connection.