Apple unveils 3rd gen Airpods with Magsafe charging support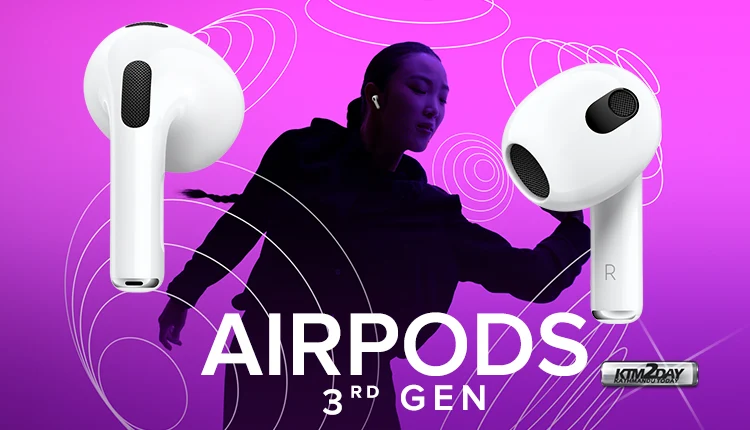 Apple , during today's "Unleashed" event, presented the new AirPods 3 , a new iteration of the most popular TWS headphones in the world. A refresh of AirPods was expected by many users and Apple did not disappoint, equipping the new model with a design more similar to that of AirPods Pro , an improved battery life and support for Spatial Audio , a feature that will undoubtedly improve the use of music content.
The AirPods 3 are a qualitative leap in many ways
Those who have never been comfortable with the shape and wearability of the two previous versions of AirPods , will probably be better off with these new AirPods 3 , given the new internal and external design. Internally the insertion is deeper while on the outside the stem is shorter, all to the advantage of ergonomics. As previously mentioned, in fact, the shape is strongly inspired by AirPods Pro, which is also reflected in the design of the case.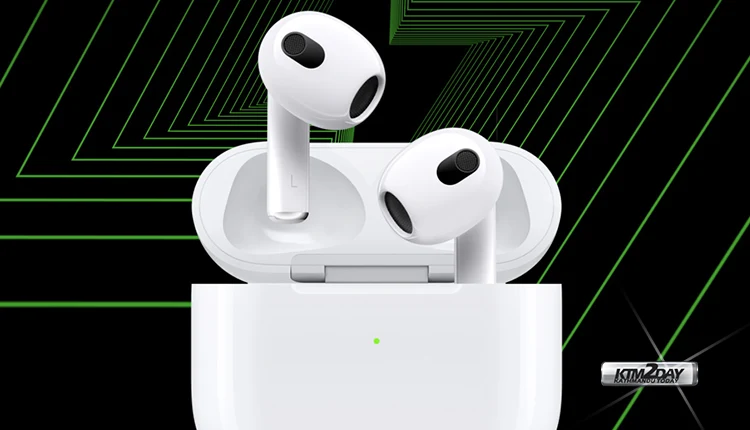 Unlike the flagship model, however, AirPods 3 does not have silicone ear covers as it maintains the universal insertion as per tradition. For this there are some of the features that distinguish the flagship version, such as active noise cancellation or transparency mode. The new headphones see the arrival of Spatial Audio, a feature that analyzes the movement of the head to create an immersive listening experience.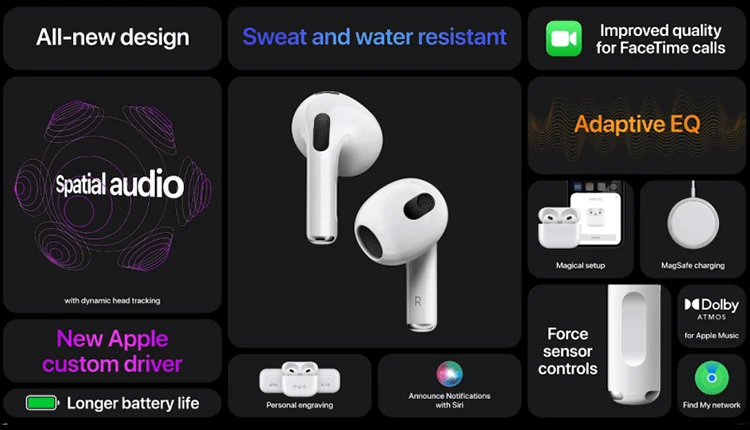 It remains the same resistance to water and sweat seen previously but many other things have been improved compared to previous versions. The AirPods 3 house a new driver that allows a better audio performance from the point of view of dynamic rendering. This, combined with the H1 chip, made it possible to support Adaptive EQ and Dolby Atmos (on Apple Music ), features already present on AirPods Pro.
The battery life is improved and allows up to 6 hours of playback on a single charge while thanks to the case you get up to 30 hours. You can also place them 5 minutes in the box to get 1 hour of music playback.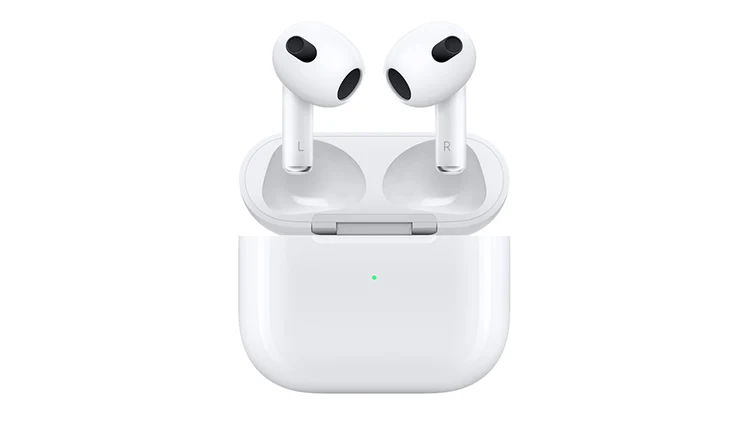 Like previous generations, when you take them out of the box they automatically connect with your iPhone, Apple Watch, iPad or Mac. They also work with Android, but are limited in some features.
Also new are the support for the Qi wireless charging technology and the MagSafe charger as well as the so-called " One touch pairing " that allows quick and easy pairing with all Apple devices .
How much will the new AirPods 3 cost?
The new AirPods 3 are available for pre-order starting today and will arrive on the market from 26 October with a cost of USD 179.