Asus ROG 2 Gaming Smartphone slated for Q3 2019 release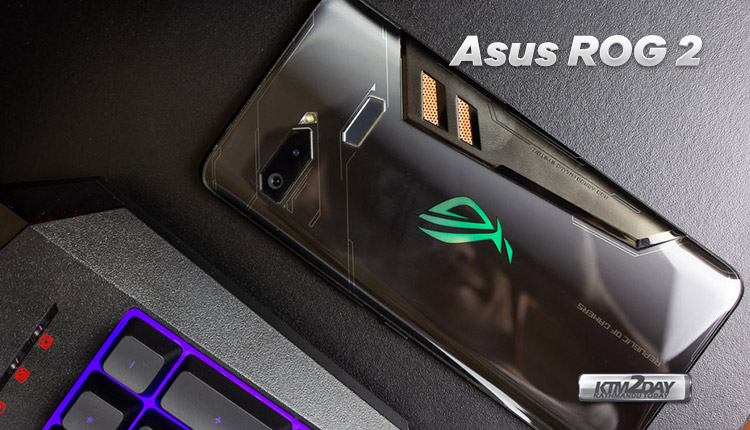 Reports indicate that Asus will release a sequel to its ROG gaming smartphone. The timing will be around the third quarter of 2019, closer to the end of the year.
It seems that Asus will also make an advertising partnership with Tencent in order to promote the mobile phone in China. Tencent is a distributor of titles such as PUBG Mobile.
According to a report from Taiwan's DigiTimes, the company will launch the ROG Phone 2 between July and September. If the information is true, the second-generation ROG Phone could be showcased at this year's Computex trade show, which will take place in the last week of May.
The ROG Phone 2 is the fabled follow up to Asus' first generation gaming-phone. It targets the same segment of the market as the Razer Phone 2 and soon to launch Black Shark 2 handsets.
The original ROG Phone featured cutting edge components and a wealth of optional peripherals bespoke made for competitive gamers.
The truth is that Asus has not been able to stand out in the smartphone segment for a long time. Its mid-range has some success in the American market but not enough.
Therefore, the only way for the brand to stand out is to bet more on the premium specialty segment. In this case, in smartphones for players with above average specifications and solid constructions.
However, the niche of gaming smartphones is still small and does not generate a large number of revenue. Razer has recently withdrawn from this market after 2 editions of the Razer Phone.
The original Asus ROG comes equipped with the Snapdragon 845 and 8GB of RAM. One of its most differentiating factors is its design and cooling system that keeps the equipment cool during game sessions.
If we have an Asus ROG 2 smartphone, we expect a Snapdragon 855 processor and at least 10GB of RAM. These types of features on a mobile phone may seem to 'overkill' but in the world of gaming equipment, numbers do count.