Automobile registration up 24pc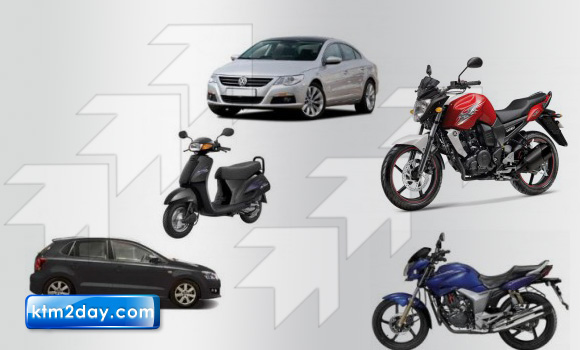 Registration of vehicles increased by a healthy 23.63 percent in the first half (mid-July to mid-Jan) of the current fiscal year compared to same period a year ago. The growth has been attributed to increased demand supported by easy financing facilities and growth in sales of two-wheelers outside the Bagmati Zone.
The Department of Transport Management reported registration of vehicles reached 112,684 units in the review period. In the same period last year, 91,142 units were registered in 13 zonal transport management offices.
Department officials attributed the growth to easy financing services from bank and financial institution and falling interest rates. "Registration of new vehicles and revenue collection both have increased this year," said Chandra Prasad Phuyal, director at the department.
According to Phuyal, a heavy growth was seen in road maintenance tax collection—mainly due to the rise in the import of new vehicles—that pushed the total revenue collection of the department up.
The department collected Rs 4.44 billion revenues, including Rs 1.27 billion in road maintenance tax. The department had collected road maintenance tax worth Rs 1.43 billion in the whole last fiscal year.
Domestic automobile dealers, however, say sales have not been as anticipated compared to registration numbers. Auto registration increased due to the import of vehicles that were ordered last year, they said.
Due to new emission standard, vehicle import had slowed down until September last year. "We have experienced a nominal growth in sales," said Saurav Jyoti, president of Nepal Automobile Dealers Association. He said the number of registered vehicles looked huge, as implementation of new emission standard—Euro III—from this year delayed delivery of imported vehicles.
Of the total number of vehicles registered in the review period, 86 percent is two-wheelers. Two-wheeler sales have picked up in Lumbini, Mechi, Koshi, Gandaki, Bheri and Mahakali zones, as per the department figures. Similarly, 4 percent were light vehicles—car, jeep and van.
Among other zones, Lumbini registered robust growth in registration. A total of 17,625 vehicles, including 15,825 bikes, were registered in Lumbini in the review period, compared to 8,065 vehicles registered a year ago. Dealers said the demand for bikes has been increasing massively outside Kathmandu.
Bagmati topped the list in terms if registration numbers, with the zone registering 36,237 vehicles (including 30,804 bikes and 3,314 in car, jeep, van category), followed by Narayani (24,604 vehicles).
The department said registration increased in all zones except for Sagarmatha, Janakpur, Rapti and Seti.