Baleyo Laptops distribution begins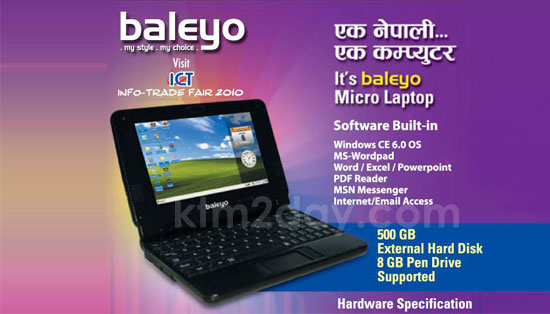 Sagar Infosys – the company that has been dealing with computer and other products such as printers, photocopy machines, antivirus software and fax machines, among others –  announced the distribution of Baleyo laptops – one of the cheapest laptops available in the market.
The company had launched the laptop costing Rs 6,500 (exclusive of taxes) during the third edition of ICT Trade Fair held in the capital a few weeks ago.
Sagar Dev Lakhey, CEO of Sagar Infosys, said they launched the program to guarantee the delivery of the laptops to around 10,000 people who had booked the laptop in the fair.
"We have been coming across various speculations about the timely delivery of Baleyo laptops. We would like to make all clear that we will deliver the laptops as promised. Those who have doubts can have their booking amount withdrawn either from Nepal Bangladesh Bank or ICT," said Lakhey.
He also informed that they had sent the laptops back to the manufacturer after seeing some problem in battery. "There was some delay because the manufacturer took some time to look into those problems. We, however, will deliver the laptops within the promised time," Lakhey added.
He also said the company will deliver only the laptops tested and certified by the manufacturing company.Lakhey also informed that they were offering 10 percent discount on bulk purchase of 20 to 25 laptops.
He also requested people to be cautious as various other replica micro laptops are being sold at lower price. "Such laptops do not meet the basic criteria and lack quality standard mark and warranty assurance and haven´t undergone Restriction of Hazardous Substances Directives (RoHS)," he added.
Lakhey also said the company will also introduce LCD monitor by ChiMei — one of the popular brands in Taiwan — and Japanese PABX telephone system in the Nepali market.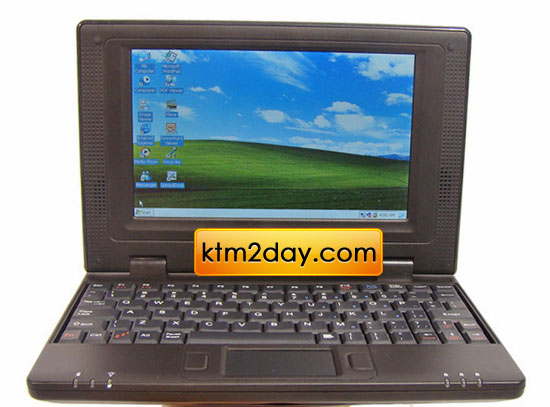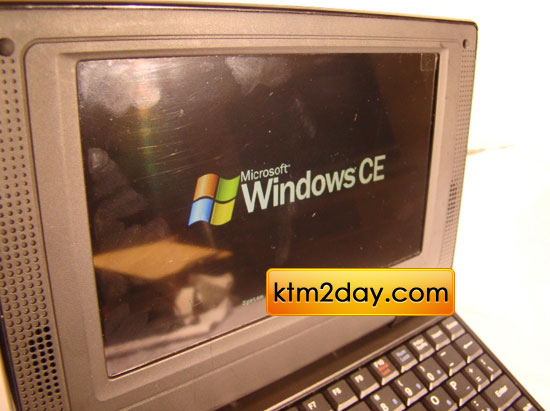 Hardware Specification
CPU : VIA, Arm-VT 8500 300MHz
Storage : 2GB /4GB NAND Flash Drive
Screen : 7″ LCD Panel
Resolution : 800 x 480
Memory : 128MB / 512 MB
LAN : 10/100 Ethernet
Wireless : Wi-Fi 802.11 b/g
USB Port : Ver 2.0 x 3
Audio : Built- in Stereo Speakers
Card Slot : SD Card
Battery : 2100MAh
Lasting time :1hr – 3hrs max.
Software Specification
Windows CE OS
MS – Wordpad
Word, Excel
Powerpoint, Skype
PDF Reader
MSN Messenger
Internet / Email Access