Blaupunkt BTW20 TWS earphones Launched with Battery Indicator, 30 Hour battery life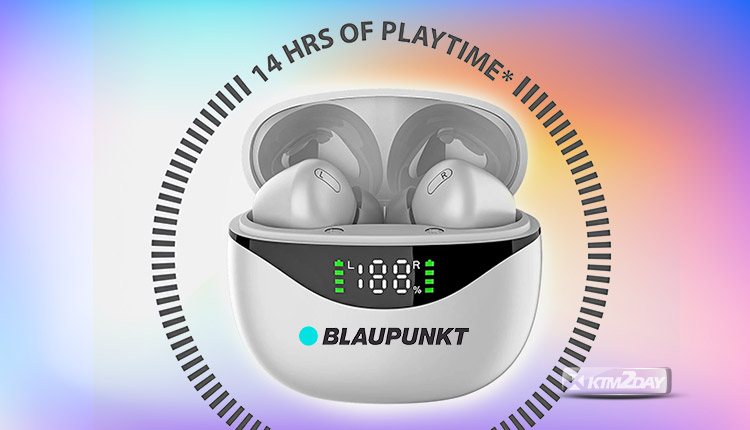 The Blaupunkt BTW20 are true wireless earphones that have been released in India at the price of Rs. 1,299.
The new low-priced true wireless earphones face stiff competition in the low-end market, but they have Blaupunkt's name recognition and the charging case's novel design and features going for them.
In addition to its dynamic 10mm drivers and USB Type-C charging speed, the headset also boasts a 30-hour battery life on a single charge.
Specifications and features of the Blaupunkt BTW20
The in-canal design of the Blaupunkt BTW20 ensures a snug fit and effective passive noise isolation.
The headset is water-resistant to an IPX5 standard and features 10mm dynamic drivers. When compared to other options in this market, the BTW20's battery level indicator display on the charging case stands out as a major selling point.
The case's overall battery life and each earpiece's individual battery life are both displayed on the case's front LED display.
The Blaupunkt BTW20 has a total battery life of up to 30 hours when using both the earbuds and the charging case.
It also features USB Type-C fast charging. Google Assistant and Siri can both be used with the touch controls and voice assistant features. Not packed with bells and whistles, but promising basic functionality befitting its low price point.
Blaupunkt BTW20's Indian retail price
The Blaupunkt BTW20 can be yours for the low, low price of Rs. 1,299 (about $15) and comes in four different colors: black, white, blue, and green.
You can purchase the earbuds from the online retailer Amazon. The Blaupunkt BTW20 competes in a price range with products from a variety of other manufacturers, including Boat, Noise, Zebronics, and PTron.