CAN Infotech 2009 – 15th Annual IT Show to start on Jan 14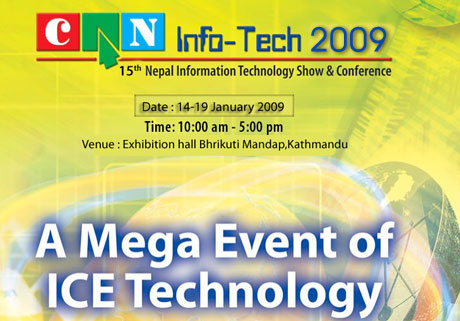 Computer Association of Nepal (CAN) is going to organise a national mega Information Technology (IT) event starting from January 14-19, 2009.
A press statement issued here states, the meeting will be held at the exhibition hall Bhrikuti Mandap. The 15th edition of the mega Expo has expected a participation of CAN member along with national and international IT companies.
"The exhibition will not only enhance and create business opportunities but will showcase new and interesting use of technologies for the masses," said Suresh Kumar Karna, President of CAN.
According to CAN the detail about the exhibition will be available in CAN website in coming weeks.
CAN have organized the Info Tech since 1994, two years after its own establishment.
In the last 14 years, CAN Info Tech has been the only exhibition held regularly since inception, states the release.