Canon launches Mini Camera Powershot Zoom with 12.1MP telescopic lens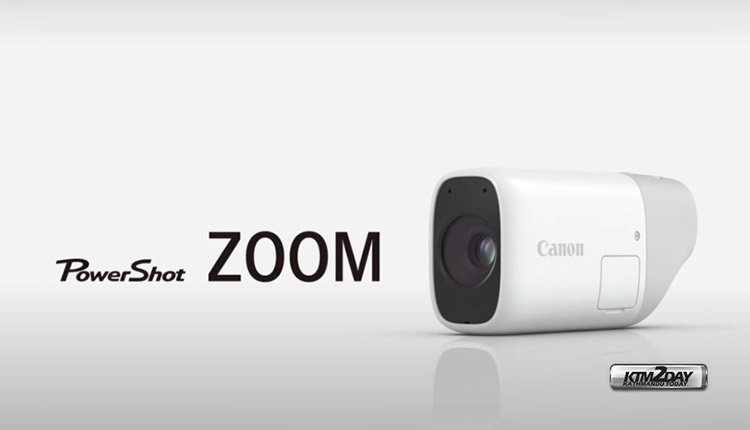 Powershot Zoom is Canon's new mini camera with 12.1MP telescopic lens, real-time focus adjustment and IP68 certification.
Smartphones are becoming increasingly powerful in photography, something that has "robbed" the popularity of digital cameras in recent years. On the other hand, sales of portable sports cameras have grown a lot, since there is already a very interested audience in this segment.
Thinking about it, Canon decided to make a mini camera with telescopic lens called Powershot Zoom. Due to its compact body and weight of 145 grams, the camera can be held with only one hand, being very similar to a monocular telescope.
There is a small electronic viewfinder that displays the images, while at the top and bottom are the physical buttons to adjust the focus and perform the capture of the photos. Powershot Zoom also supports real-time focus adjustment and has two optical focal lengths: 100 mm and 400 mm – there's still an 800mm digital.
Canon's new mini-camera delivers a 12.1MP 1/3-inch sensor, being very small when compared to the lenses present on smartphones. However, this is quite likely to be related to the size and construction of the model.
In terms of shooting specifications, Powershot Zoom supports continuous shooting at 10 frames per second and video recording at up to Full HD at 30fps.
Finally, the camera also offers IP68 certification, which ensures resistance to water and dust, being ideal for use during outdoor physical activities.
Price and availability
The new Canon Powershot Zoom is currently exclusive to Japan – we still don't have information on availability in other countries.
There, the camera can be purchased for $ 300, something around Nrs 35,200 in direct conversion.