CES 2020 : Royole introduces smart speaker with curved display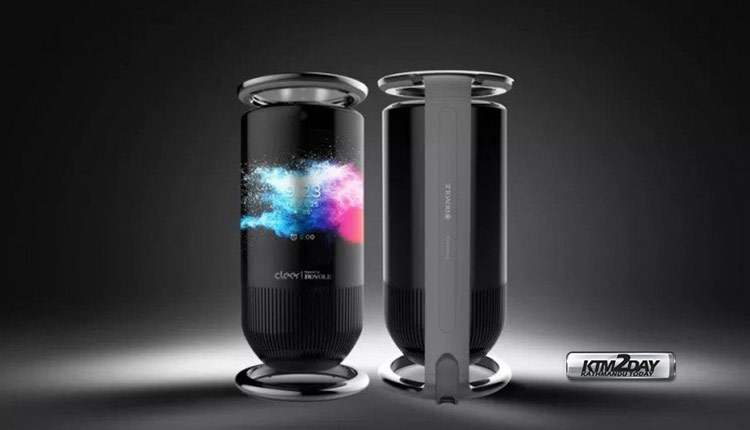 Royole last year became famous thanks to the first smartphone with a folding FlexPai display , which was released long before the Samsung Galaxy Fold and Huawei Mate X appeared.
This year, the company returned to the Consumer Electronic Show with two new products that also use flexible screens. The first was the Mirage Smart Speaker with a 7.8-inch display that is curved around it.
Inside there are three 48 mm drivers that create 360-degree surround sound and a passive subwoofer with a total power of 30 W, which emit sound in all directions. The Mirage Smart Speaker is a 7.8-inch AMOLED display with a resolution of 1440 x 1920 pixels with a touch surface.
The speaker runs on a modified Android, and in terms of characteristics, it resembles a budget smartphone – a Snapdragon 524 processor, 2 GB of RAM and 16 GB of storage memory.
The Mirage Smart Speaker also received two voice-activated microphones, Amazon Alexa support and a 5-megapixel camera.
The main "chip" of the column, a large curved display, is used more as a design element. On the screen, you can watch clips and run various visual effects for music, and it also shows the time.
The second novelty was the notebook RoWrite 2, which turned out to be 40% lighter than its predecessor. It features longer battery life and better accuracy. The gadget is equipped with a flexible Royole sensor and stylus to digitize what you want to write on paper.
The Royole Mirage Smart Speaker will cost $ 899 and will go on sale in the second quarter. Meanwhile, RoWrite 2 will be released in March for $ 129.