CG Net launches IPTV service : Price, Features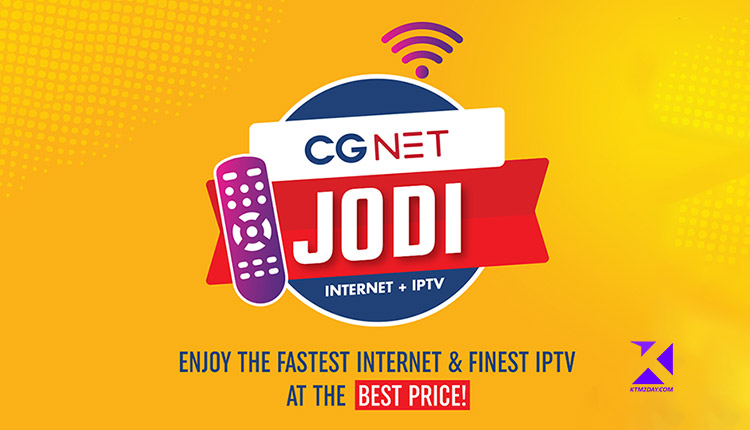 CGnet is expanding its services beyond internet service with the launch of IPTV for it's subscribers in Nepal. The 'CGnet Jodi' promotion, which includes Internet and IPTV services, was recently announced by the company.
The company held a special event and launched three different bundles for this promotion. 'Sprinter Jodi,' 'Popular Jodi,' and 'Rockstar Jodi' are all part of this set.
The 'Sprinter Package' is Rs 810 per month for IPTV and 80 Mbps internet.
Under the same, "Popular Package," the monthly charge for IPTV along with 155 Mbps Internet has been set at Rs 1055.
The 'Rockstar Jodi' bundle, which includes IPTV and 305 Mbps Internet, costs Rs 1374 per month.
Available in 3 month and 12 month package, the quarterly cost of the "Sprinter Package" is Rs 2,640, the "Popular Package" is Rs 12,660, and the "Rockstar Jodi Package" is Rs 16,488.
Prices for a yearly subscription range from Rs 9,720 for "Sprinter Jodi" to Rs 12,660 for "Popular Jodi" and Rs 16,488 for "Rockstar Jodi."
Plan 
3 month
12 month
80 Mbps + IPTV (SPRINTER)
2,640
9,720
155 Mbps + IPTV (POPULAR)
3,750
12,660
305 Mbps + IPTV (ROCKSTAR)
4,542
16,488
Installation
Installation Charge
Free
Free
Drop Wire Charge
Free
Free
Rental Charge for Dual Band Router
1000
Free
Rental Charge for Set-Up Box
2,600
2,600
Refundable Deposit
1000
1000
The company's IPTV service features 257 channels out of which 125 of are high-definition channels.
CGNET Grand Jodi
The company has also unveiled the "CGNET Grand Jodi Offer" simultaneously.
Under this, customers can acquire CG's Smart TVs at a discount with the 'CGnet  Grand Jodi' bundle.
The company claims that their 80 Mbps Internet and IPTV bundle, which includes a 43-inch TV, can be purchased for Rs 35,999.
A 32-inch TV plus 80 Mbps Internet and IPTV is available to customers for Rs 25,499.
This Grand Jodi deal is available for purchase at any CGnet retail location, on the CGnet website, through phone call .