Concept phone from Xiaomi features an actual camera lens from Leica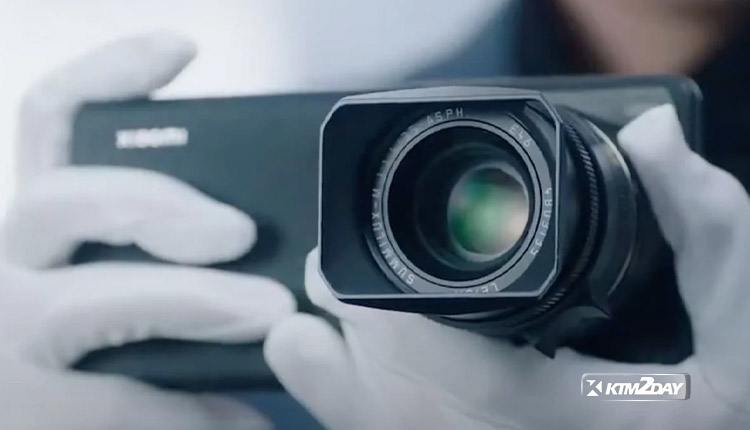 Xiaomi has created a smartphone with a proper camera lens that can be attached via a screw. It's still in the trial phase, but so far, we've seen nothing but positive results.
Xiaomi unveils the 12S Ultra, boasting a genuine camera lens.
The cameras on the Xiaomi 12S Ultra are the best that the Chinese company currently has to offer. Nevertheless, it can get much crazier than that.
Xiaomi has created a variant of this phone into which a genuine Leica camera lens can be screwed.
With that, you'd see a significant improvement in the overall improvements in your photographs.
The prototype's camera island is split down the middle to accommodate a second 1 inch sensor.
This isle doubles as the lens's "mount," or attachment point. To support even the heaviest lenses, Xiaomi has made the ring much more sturdy.
Additionally, the island is constructed out of tough sapphire glass, making it scratch- and break-proof.
Above you can see that Xiaomi has attached a very large lens to their product.
The ability to manually control the aperture is a great feature of a genuine lens.
This either makes for a stunning depth of field or guarantees that every element of your photo will be crisp and clear. You have the option of using either a wide-angle lens or a telephoto lens, for instance.
These lenses are significantly larger than those found in standard smartphones, allowing much more light to pass through. Hence, shooting in dark wouldn't be much of a problem. The fact that you'll need to lug around the lens itself is a definite drawback. It's too big to carry in your back pocket.
Xiaomi isn't the only company developing a smartphone with a dedicated camera lens holder. Sony first developed a rudimentary version of this idea many years ago. But that didn't turn out well.
It's not clear if, or when, Xiaomi will release this groundbreaking gadget. The 12S Ultra is currently the flagship model from this company.
It is speculated that the same 1-inch camera sensor found in the 12S Ultra will be included in this device. In addition, it is powered by the blazingly fast Snapdragon 8 Gen 2 processor, which has not yet been made public. The device is expected with a 6.67 inch OLED display.