Leica Leitz Phone 2 Launched with 240Hz OLED Display, 47.2MP 1-inch Camera and more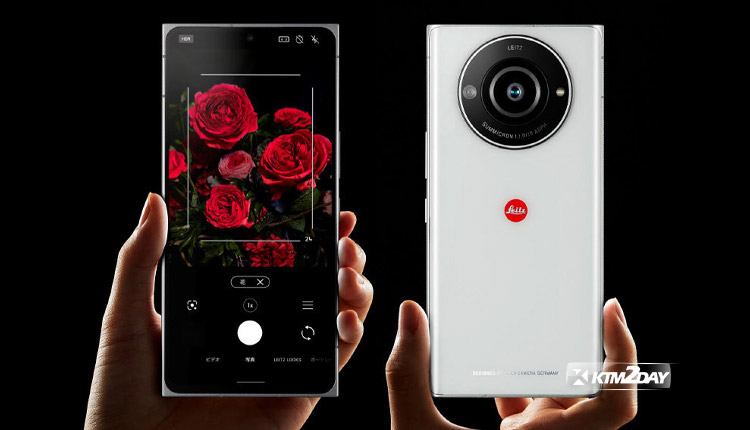 Leitz Phone 1, Leica's first self-branded smartphone, was released in Japan last year in collaboration with Sharp and SoftBank.
The German photography manufacturer Leica today announced the release of their second-generation smartphone, the Leitz Phone 2.
The Leitz Phone 2 is based on this year's Sharp Aquos R7, just like its predecessor, the Leitz Phone 1, which was based on the Aquos R6.
The rebadged version of the phone is nearly identical to the original, except for cosmetic and software changes.
Leica Leitz Phone 2 – Details and Specifications
White, or "Leica White," is the only color option available for the Leica Leitz Phone 2. Just so you know, the original Leitz Phone 1 was exclusively available in black.
Contrary to popular belief, the Leica name is not prominently displayed anywhere on the smartphone's chassis.
It's branded with the name "Leitz" instead. It appears on the camera's ring though, in the middle of the back panel, and on the lens cap made of aluminum that comes in the package.
The smartphone runs on Android 12, with a user interface designed in part to pay homage to Leica cameras. It also features an exclusive LFI widget displaying the work of Leica photographers.
The 'Leitz looks' function in the camera app mimics the visual style of the Leica M lenses.
The app's fast settings are styled after those of a Leica camera, and it even lets you select the shutter sound from the Leica M series and apply a filter designed by Leica.
The Leica Leitz Phone 2 is essentially a rebranded Sharp Aquos R7, with the exception of the aforementioned changes.
Therefore, it has a 47.2 MP 1-inch image sensor with an f/1.9 lens. For depth perception, a 1.9-megapixel depth sensor complements the primary camera. There is a 12.6 megapixel selfie camera on the front of the phone for taking pictures and making video calls.
With a Qualcomm Snapdragon 8 Gen 1 SoC, 12GB of LPDDR5 RAM, and 512GB of UFS 3.1 storage, this smartphone packs quite a punch.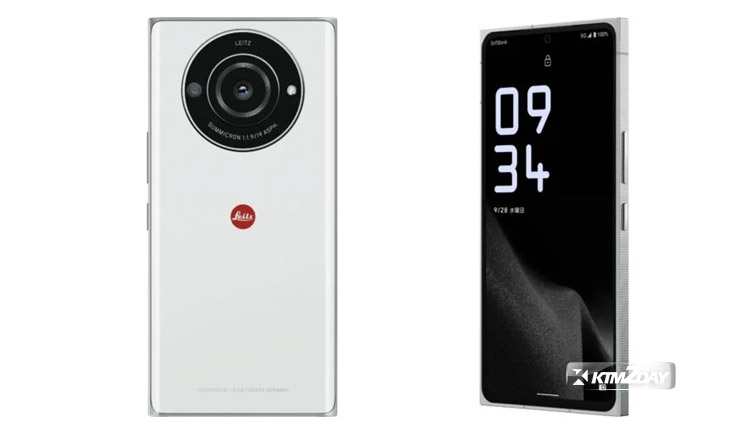 A MicroSD card can be inserted into its slot to increase capacity by up to 1TB.
It has a 6.6 inch Pro IGZO OLED screen that can display 2730 by 1260 pixels (WUXGA+) at a whopping 10 bits of color depth, 240 frames per second, and a whopping 2,000 nits of brightness at its brightest.
Dolby Vision is supported, and a fingerprint scanner that employs ultrasonic waves is hidden beneath the panel with the central punch hole in the middle.
The smartphone also has a 5,000 mAh battery, USB Type-C port, USB Power Delivery (PPS) charging, a USB-C to 3.5mm headphone socket, sub-6GHz 5G, WiFi 6, Bluetooth 5.2, Global Navigation Satellite System (GNSS), Near Field Communication (NFC), and a USB Type-C to USB cable port.
Technical Specifications:
6.6-inch IGZO OLED display with WUXGA+ resolution
Display with hole and refresh rate of 240 Hz
Qualcomm Snapdragon 8 Gen 1 Platform
Adreno GPU 730
12 GB of RAM
256 GB of internal storage
12.6 MP front camera
Two rear cameras:

Main lens with 47.2 MP sensor (EIS, f/1.9, =19mm)
Lens with depth sensor of 1.9 MP.

5G connection, Dual Wi-Fi, Bluetooth 5.2, NFC and digital reader under the screen
IP68 Certification
5,000 mAh battery
Leica Leitz Phone 2 Price and Availability
In Japan, the Leica Leitz Phone 2 is priced at 225,360 Yen, or about $1,540. The handset will go on sale from November 18 to the general public.
It's possible that, like the Leitz Phone 1, this handset will only be available in Japanese market.