Fitbit Charge 4 launched with Built-in GPS, Spotify, Fitbit Pay and More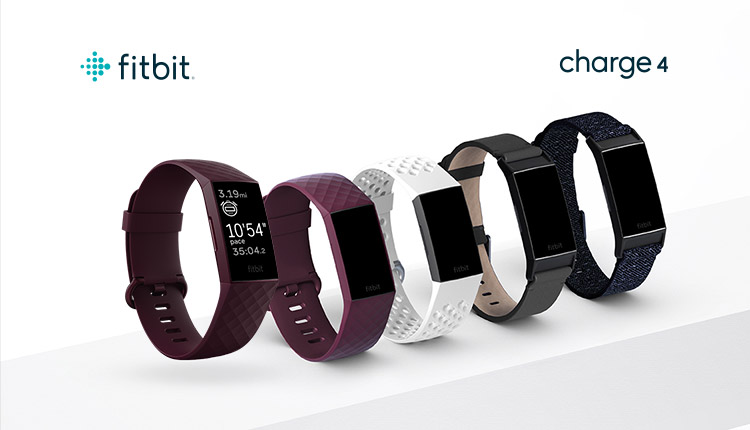 Fitbit has unveiled a new fitness tracker Fitbit Charge 4 which is the first device of the brand after its acquisition by the Internet giant Google. The device has received a number of useful features, including sleep tracking, payment of purchases, sensor SpO2, some of which are used in the line of fitness trackers of the company for the first time.
So, the Fitbit Charge 4 is equipped with a built-in GPS module (for the first time), which allows you to accurately track any street activity, including running, biking, swimming, etc. without a smartphone. Running long distances now is more fun thing to do, the creators provided the feature Spotify Connect and Control, which controls music playback on paired devices. The device is made in a lightweight, elegant case with a touch button and a bright touch screen under a glass that is protected from scratches.
Activity tracking takes place under the new Active zone Minutes system, which takes into account the user's pulse at rest and age to accurately determine the heart rate and the time they stay in, informing the user of the recommended activity levels. After synchronizing with your smartphone, you can see an "intensity map" in the company app that visualizes the effectiveness of your workouts. PurePulse measures the user's heart rate in 24/7 mode, with activity scores for each minute in the fat-burning pulse area and two points for each minute of activity in the cardio or peak zone. When you move to a new zone, the user receives a notification, so they can immediately reduce or increase activity depending on the task. Based on WHO recommendations, Fitbit recommends spending at-least 150 minutes per week in moderate activity mode, or at least 75 minutes in high activity mode.
The Fitbit Charge 4 fitness tracker is able to track sleep quality (Sleep Score) and wake the user at the optimum time (Smart Wake), the latter feature is based on machine learning technologies. The device is also equipped with the SpO2 sensor (blood oxygen saturation level), as well as all the usual functions for devices of this kind, including a heart rate monitor, automatic tracking of training, an hourly reminder of the need for activity, food diary, water use, weight change schedule, etc.
The device displays notifications from smartphone apps, including calls, messages, etc., while maintaining a quick response to messages and temporarily disabling notifications in Do Not Disturb mode. Fitbit Pay's branded shopping system works with 500 retail chains in 44 countries. From full charge, the tracker is able to work for up to 7 days, while the time of operation with continuous use of the built-in GPS is only 5 hours.
Pre-orders for the Fitbit Charge 4 have already started, with sales in the U.S. and Europe starting April 13 at $149.95.
Fitbit Charge 4 International Pricing
| | |
| --- | --- |
| Country | Price |
| Australia (AUD) | $249.95 |
| Canada (CAD) | $199.95 |
| Europe (Euro) | €149.95 |
| Hong Kong (HKD) | HK$1,328 |
| India (INR) | ₹14,999 |
| Japan (JPY) | ¥21,980 |
| New Zealand (NZD) | $269.95 |
| Singapore (SGD) | S$248 |
| UK (GBP) | £129.99 |