Five star hotels plan to shutdown in partial or full amid COVID fear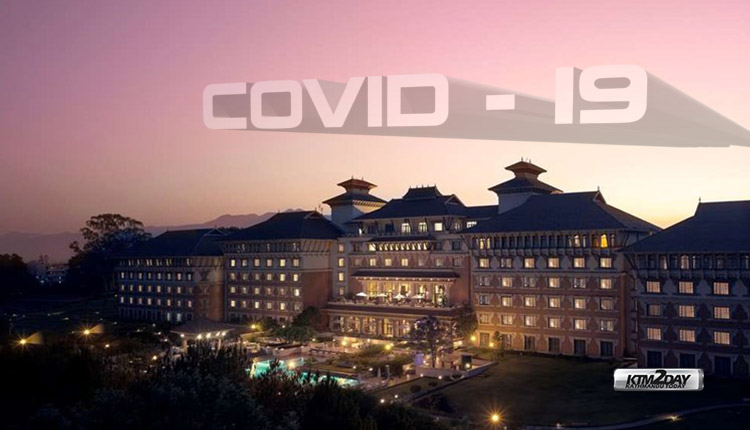 Due to lack of business and fear of the coronavirus outbreak, hotels in the country have decided to shut down their business completely until the situation improves.
While Hyatt Regency, a five-star hotel based in Kathmandu, has decided to shut its entire business from Saturday, other hotels, including Radisson and Marriot, are expected to follow suit.
"We have decided to shut down the hotel for at least six weeks beginning March 21. While the hotel lacks business, the decision also intends to prevent the possible spread of coronavirus among our staff and guests," said Govinda Pariyar, PR manager at Hyatt Regency.
According to him, the entire hotel service, including the casino will remain shut until further notice. "We are an international hotel chain and must follow international practices prevalent in the sector," added Pariyar.
The hotel has also given leave to its 350-odd employees as long as it remains closed.
"All the staffers will stay on leave during the period. Though we might not be able to give them their full salary during this crisis period, we will certainly provide them with some relief," he said.
It is learnt that other five-star hotels, including Radisson and Marriot, are also planning to shut down. However, officials at these hotels were unwilling to make any comment.
Soaltee Hotel has also decided to shut a few restaurants amid dwindling business. "We'll see how the situation develops in the coming days. As we are in constant discussions and coordination with Hotel Association Nepal, we will follow its direction once it comes," said Upaul Majumdar, general manager of Soaltee Hotel.
A majority of hotels are seen to be awaiting the government's next move targeting the tourism and hotel industry before taking any decision regarding their business. Promoters of different hotels are learnt to be divided over whether to immediately shut their business or to wait for the government's relief package if any.
As the tourism industry is the sector that has been hit hardest by the coronavirus outbreak across the world, tourism entrepreneurs have been seeking relief package from the government to sustain their business. Stating that they are not in a position to make any payment to banks and their staff due to lack of business, hoteliers have been asking the government to introduce flexible tax policies during the crisis. As the government appears positive towards facilitating tourism entrepreneurs, hoteliers are awaiting the government's packages before taking any decision related to their operation.
Shreejana Rana, president of HAN, said hotel sector was completely down as the inflow of foreign tourists had halted. "The decision to operate or shut the business, however, depends on promoters," said Rana, who is also the executive director of Hotel Annapurna. She added that hoteliers would come up with a concrete decision within the next few days.