Global IME Bank to provide foreign exchange facility to Hajj pilgrims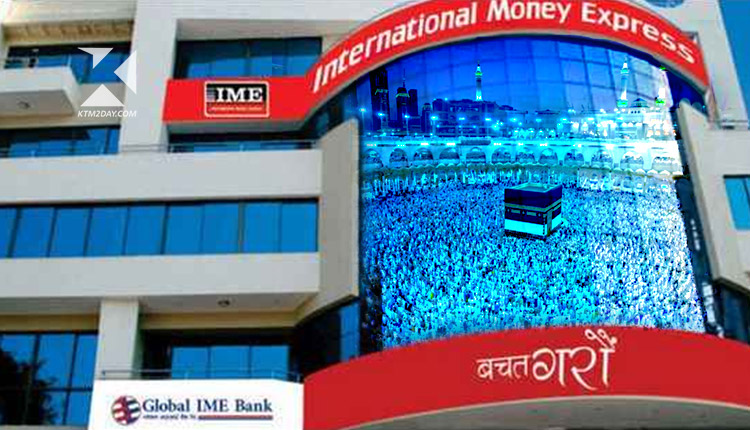 Global IME Bank Limited is going to provide the facility of exchange of foreign currency (including Saudi Riyal) to all the pilgrims departing from Nepal for the Hajj in 2022.
The bank has made arrangements to exchange foreign currency including Saudi Riyal from Kantipath, Thamel, Tinkune and Sinamangal branch offices for the convenience of pilgrims.
In addition, the bank has requested the pilgrims to contact the mobile number 9851165520 if they need any information regarding currency exchange.
Considering the convenience of its customers, the bank has been benefiting the customers by bringing such schemes from time to time.
Global IME Bank is providing services to more than 2.8 million customers from around 875 service centers in 28 districts including 288 branches, 262 ATMs, 275 branchless banking services, 51 extensions and revenue collection counters and 3 foreign representative offices in 76 districts with the objective of providing access to banking services to all sectors and classes.
Similarly, the Bank has been making significant contribution to the economy of the country by receiving remittances from the United States, United Kingdom, Canada, Australia, Malaysia, South Korea, Japan, Saudi Arabia, Qatar, UAE, Bahrain, Kuwait, India, Jordan, Hong Kong and other countries.