Google Pixel Foldable Smartphone Spotted on Android 12L Beta codes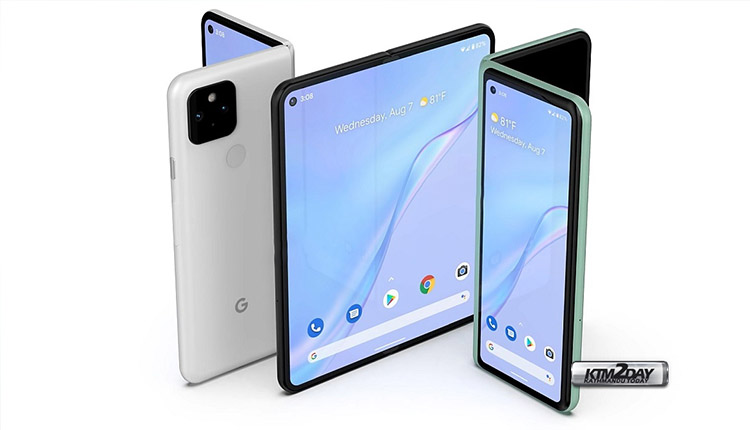 A foldable Google Pixel smartphone has been rumored to be in the works. In the meanwhile, the smartphone was identified on Geekbench platform with the codename "Pipit" and performance specifications that hinted it could be powered by Google's proprietary Tensor chip, but Google has yet to reveal the device full specifications. The second beta of Android 12L was revealed on Wednesday, and it appears that the company's foldable smartphone may look similar to Oppo's Find N, which was unveiled earlier this month.
9to5Google observed two new animations in the latest Android 12L beta update which resemble the new Oppo Find N folding smartphone. Sim tray and volume rocker are depicted in the drawings. Previously leaked and rendered images of Google's foldable smartphone, the Pixel, revealed that it will look like Samsung's Galaxy Z Fold 3. But when unfolded, the animated smartphone seems to have a larger screen than Samsung's.
Android 12L Beta 2 has introduced these animations, which suggests that the company is still working on a foldable phone. An Oppo Find N's 8.4:9 unfolded-aspect ratio is suggested rather than Samsung's Galaxy Z Fold 3 22.5:18 aspect ratio  in the article, according to the graphics.
An octa-core processor with two 2.8GHz performance cores, two 2.25GHz cores, and four efficiency cores was discovered on Geekbench last week. The "Pipit" phone has a Geekbench 4 single-core score of 4,811 points and a multi-core score of 11,349 points. These ratings are comparable to those of Google's Tensor processor in a Pixel 6 powered smartphone.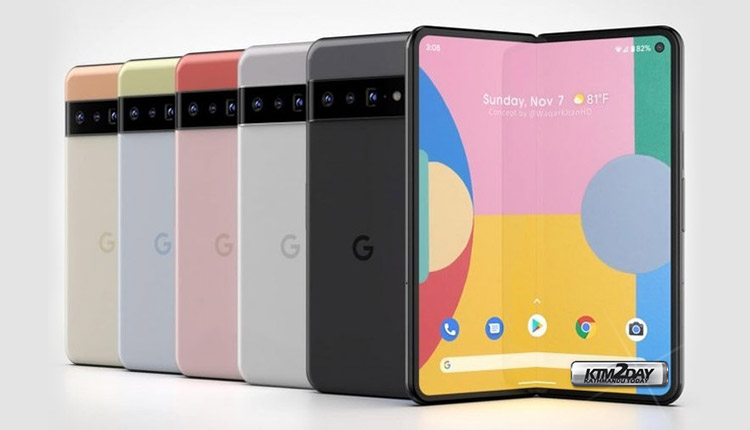 In November 2021, references to a smartphone codenamed "Pipit" were detected in the Google Camera APK, leading some to speculate that the company was working on a foldable smartphone. In comparison to the newer GN1 sensors used on the Pixel 6 series, the 12.2-megapixel IMX363 camera sensor reveals an older camera arrangement.
Reports claim that the new animations included on the Android 12L beta edition could also be removed in a future release, but Google has yet to provide any information about a foldable phone.