Speculation about when Google may release its foldable Pixel Notepad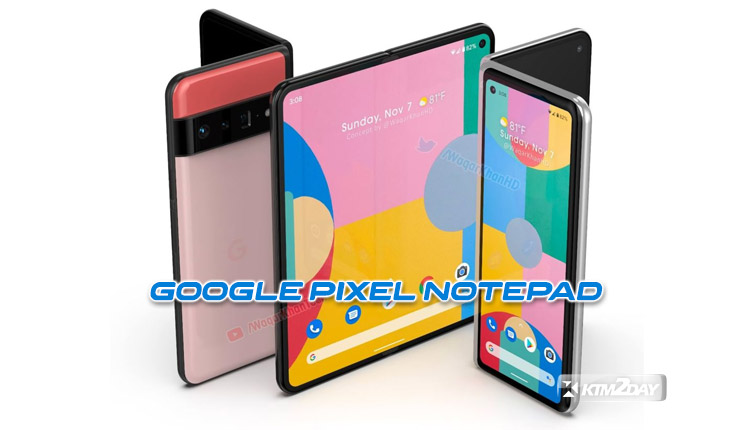 Finally, Google has revealed its first wearable, the Pixel Watch, in addition to its Pixel 7 line of top smartphones.
There was also an unveiling of the next Pixel Tablet, which is set to hit shelves in 2023. Some Pixel enthusiasts have been holding out hope that Google will reveal details on its first foldable smartphone. Unfortunately, no comment was made by the company.
Display Supply Chain Consultants (DSCC) analyst Ross Young, however, has hinted at the release window of the Pixel foldable.
Currently, we have no idea what Pixel will call its foldable smartphone in the marketplace. Reports at the start of this year suggested that it might be called the Pixel Notepad. And it also showed that Google's first foldable phone will be cheaper than Samsung's.
Just out of curiosity, when can we expect the Pixel Notepad to be made available? Young claims that the Pixel foldable will be available in the first quarter of 2023. There was no new information revealed about the Pixel Tablet's features and capabilities.
The Pixel Notepad (project codenamed Pipit) may have a compact design like the OPPO Find N foldable phone. The device's exterior may include a 64-megapixel (Sony IMX787) primary camera, 12-megapixel (Sony IMX386) ultra-wide lens, and 10.8-megapixel (Samsung S5K3J1) telephoto camera. It may have a 10.8 megapixel (S5K3J1) camera, which is great for taking high-quality selfies. One possible internal feature is an 8-megapixel (Sony IMX355) camera.
According to rumors, the Pixel foldable is driven by the Tensor chipset. Whether it will have the Tensor SoC from last year or the new Tensor G2 that drives the Pixel 7 series remains to be seen. Unsurprisingly, the tablet will provide users with an Android 13 experience. An impressive 12 GB of RAM and 512 GB of storage space are rumored for the gadget.