New Chromecast dongle with Google TV and Nest Audio smart speaker leak again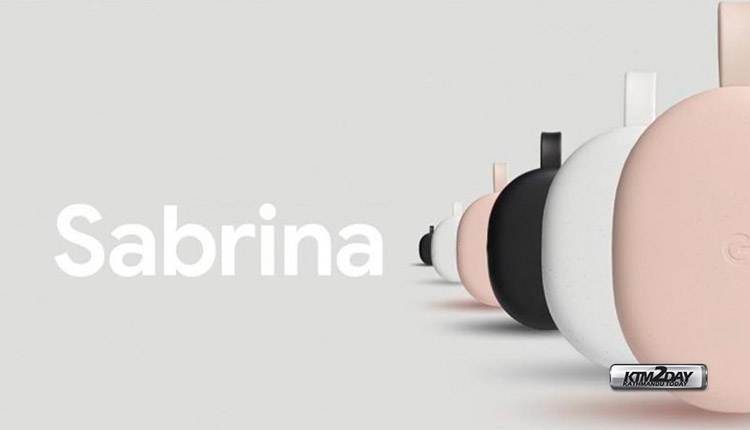 Google is expected to launch a new Chromecast dongle with Google TV and a Nest Audio smart speaker soon. We've seen evidence of the devices on more than one occasion in recent weeks, and both devices have leaked again through WinFuture website.
WinFuture has obtained some sharp images of "Sabrina", a new HDMI dongle for Chromecast . The device looks like what you'd expect from a Chromecast device: it features a pebble-like round design with an HDMI cable connected.
There also seems to be a USB-C power port and a reset button on the back. The device has a full version of Android TV, which should be renamed Google TV along with a ui revamp. It will be powered by an Amlogic S905X2 SoC and boosted by 2 GB of RAM.
The real highlight here is the device's remote control, which appears to feature a dedicated Google Assistant button, a D-Pad, a YouTube button, a Netflix button, an input switcher button and some other buttons to control the dongle.
If you look closely, you'll see a microphone hole and a volume button on the side, which doesn't seem like the most convenient positioning, but it may be easier to use than it sounds.
The remote control itself appears to be about the same size as the dongle. WinFuture also shared new photos of Google's alleged Nest Audio speaker, which Google had already released over the summer.
The device also appeared recently in the FCC (U.S. Federal Communications Commission), so it really isn't a big secret at this point. Renderers show the device in the colors "Charcoal" and "Chalk".
The smart speaker is bigger than Google Nest Mini and the original Google Home (predecessor of the new ChromeCast), but still features a fabric case like older models.
There are some LED signals under the fabric to indicate when the Google Assistant has been activated, and it also looks like there's a mute button on the back for anyone who doesn't want the speaker to hear what they shouldn't (something typical of Google Nests).
Google recently sent out invitations to an event on September 30 at 11:00 AM PDT. It's quite possible that the new Chromecast and Smart Speaker Nest will be announced, along with the Pixel 5 and Pixel 4a 5G.
Google Chromecast with Google TV should cost about $50, while Google Nest Audio should cost about €100.