Honda launches Monsoon Offer on it's two-wheelers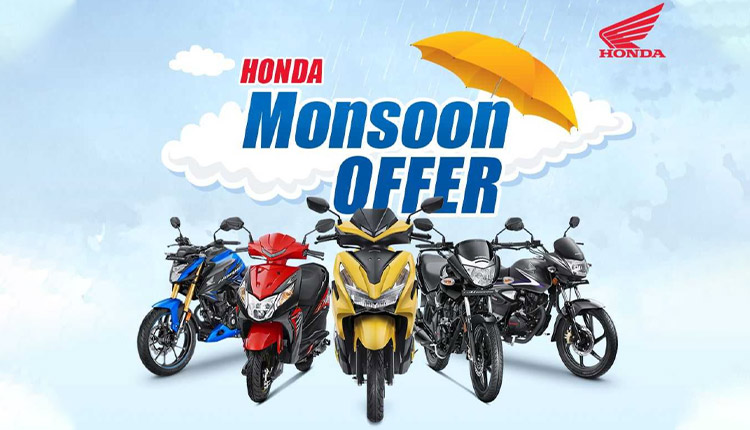 Syakar Trading Company, the official dealer of Honda Two Wheelers, has launched an attractive customer oriented gift scheme called 'Honda Monsoon Exchange'.
Each Honda motorcycle and scooter will get an exchange bonus of up to Rs 7,000 and a cashback of up to Rs 4,000. Free checkups and test rides are also available, the company said.
The scheme will be implemented only from Sunday, June 19 to Friday, June 24. Only customers within the valley will be able to participate under this scheme.
The company believes that this attractive gift scheme for the most popular Honda motorcycles and scooters in Nepal will inspire more customers.