Huawei MatePad 11 Wi-Fi version launched with 8GB+256GB memory config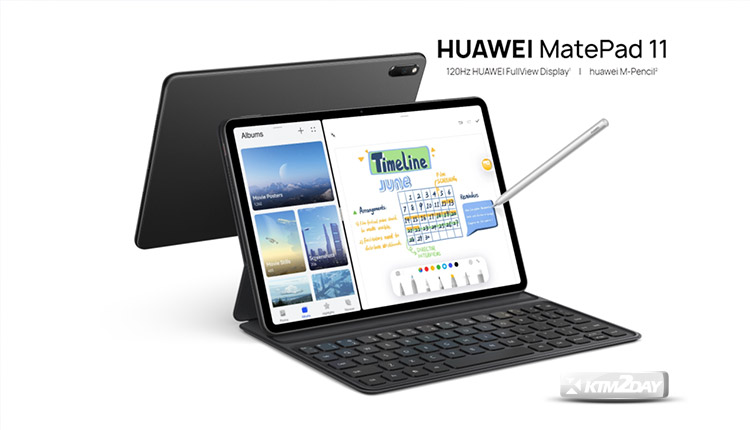 Back in 2021, Huawei released the MatePad 11, which had a 10.95-inch LCD, 120 frames per second (Hz), a Snapdragon 865 processor, and more.
After debuting with 6GB RAM and up to 256GB of storage, the company has now released the 8GB+256GB Wi-Fi Version of the tablet in the Chinese market. Now, let's take a closer look at the specifics.
Huawei MatePad 11 Specs and Features
The Huawei MatePad 11 has a 10.95-inch LCD screen with 2560 x 1600 resolution and 120 frames per second (Hz).
The device's bezels are a reasonable size and are uniform in thickness around the perimeter. The front-facing camera is an 8 megapixel unit, perfect for taking photos and making video calls.
The tablet's hardware consists of a Snapdragon 865 processor and 8GB/6GB of RAM. Memory capacities of 64GB, 128GB, and 256GB are available.
The tablet also features a MicroSD card slot, so extra storage of up to 1TB may be added.
The back camera on the MatePad 11 is 13 megapixels and has an f/1.8 aperture and an LED light.
The tablet has four microphones and four speakers tuned by Harman Kardon.
You can use it as a laptop thanks to its compatibility with the M-Pencil 2nd Generation and its magnetic keyboard accessory.
This tablet also supports Wi-Fi 6, Bluetooth 5.1, OTG, and reverse charging.
There's a fast-charging 22.5W feature and a 7250mAh battery to keep it going.
There are three color options for the tablet: Island Blue, Dark Lime, and Frosted Silver.
Huawei MatePad 11 Price and Availibility
In China, Huawei has released the MatePad 11 with 8GB of RAM and 256GB of storage.
Currently, you can purchase one from JD.com for the price of 3,399 yuan ($474) .
The Huawei MatePad 11 WIFI model with 6GB of RAM and 256GB of storage costs 3099 yuan (about $432).