Huawei will rely on Mediatek's chipset for all future smartphones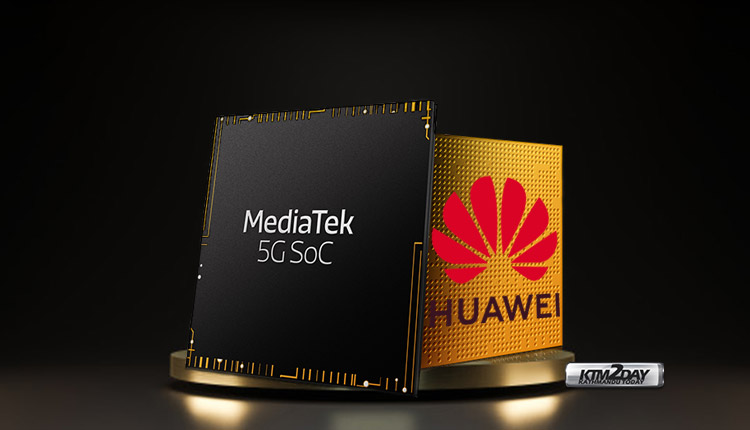 The American sanctions against Huawei has been extended for another year, which has now forced the Chinese telecommunications giant to look for alternative sources for supply of mobile processors for its products.
The latest development in the conflict between the United States and China is TSMC's business ban on Huawei. The American government is doing everything it can to cut off parts supply to Huawei and damage its business.
Huawei is one of the three largest smartphone manufacturers in the world capable of independently developing its own mobile processors. For a long time, the company did so. However, US sanctions do not allow to place new orders for the production of it's proprietary  HiSilicon Kirin chips, which were created by the Taiwanese manufacturer TSMC.
Huawei cannot rely on the help of other contract manufacturers, so the Chinese company decided to replace its own processors with finished products from rival manufacturer  MediaTek. According to Chinese media reports, Huawei's volume of MediaTek processor orders has increased by 300% since the beginning of this year.
Huawei is going to use the new 5G processors of the Taiwanese company in its devices ranging from mid-range to flagships models. Both companies have been cooperating for more than one year, but previously, Huawei used MediaTek 4G chips only in entry-level and mid-range devices.
Chinese sources also report that MediaTek is currently evaluating its capabilities to meet the chip manufacturing needs that Huawei requires. Experts believe that if the Taiwanese chip developer can upscale its production numbers, then it will be a win win situation for both companies. Over the past few years, MediaTek has been experiencing clear problems due to intense competition from another mobile processor developer, Qualcomm.
As for Huawei, it recently introduced the new Huawei Enjoy Z model – the first smartphone based on the MediaTek Dimensity 800 processor for $ 240.