Huawei P50 Pro sets a new record on DxoMarks list of best camera smartphone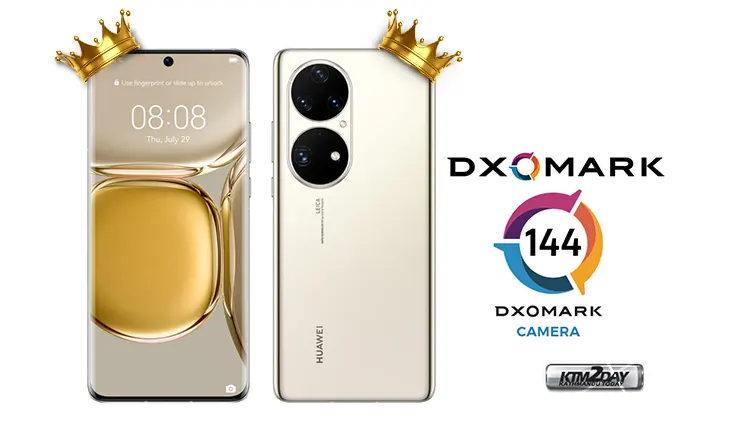 Huawei's recently launched P50 Pro currently sits atop DXOMark's list of phones with the best cameras. Huawei retains the crown once again with the P50 series as it did last year with it's P40 series.
DxOMark conducted camera tests for the Huawei's flagship model P50 Pro and released the test results which showed that the device cameras stand out in both categories of main camera and selfie camera tests.
In both cases, the P50 Pro bypassed all current flagship smartphones including the Xiaomi Mi Ultra 11 . Xiaomi's flagship Mi Ultra 11 was dethroned by Huawei's P50 Pro by a mere 1 point. 
Huawei P50 Pro topped the list of main cameras with 144 points and an impressive five points more than the Huawei Mate 40 Pro +. Interestingly, in the top 5 ranking of the best camera phones in the world, there are now three models from Huawei and two from Xiaomi. For comparison: the best of the Apple smartphones is only in ninth position.
The experts praised the Huawei P50 Pro camera. Among the advantages – low noise level and a wide dynamic range in any shooting conditions (this is true for both the main module and the module with an ultra-wide-angle lens), accurate and natural white balance, good detail when shooting with an optical zoom both indoors and during daytime light, wide dynamic range and stable autofocus in movies, effective video stabilization. There are also disadvantages, but they are hardly critical, besides, some of them can be eliminated by updating the firmware.
The front camera of the smartphone uses a 13-megapixel sensor and a lens with a focal length of 18 mm and an aperture of f / 2.4. There is also an autofocus system and electronic image stabilization. For shooting a photo, the front camera received 112 points, for shooting a video – 96. The result is 106 points and first place in its rating. Interestingly, Huawei smartphones are also in second and third places in the rating of front cameras: Mate 40 Pro (104 points) and P40 Pro (103 points).
Experts praised the front camera of Huawei P50 Pro for its wide dynamic range, accurate white balance, good detail in indoor and daylight photos, and effective stabilization when shooting video. The experts at Dxomark also pointed out the disadvantages as – reduced detail in low-light photos, intermittent autofocus failures, inaccurate skin tones in photos, limited dynamic range in low-light videos.