Kathmandu Marriott Hotel celebrates second anniversary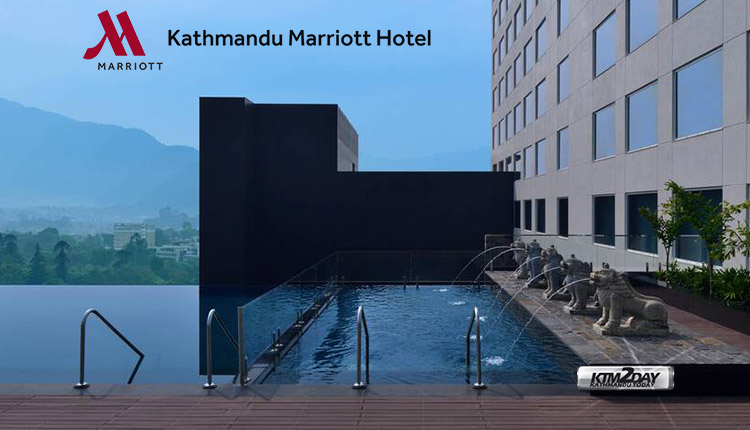 International hotel chain located in Naxal – 'Kathmandu Marriott Hotel' celebrated its second anniversary on Sunday. The hotel has been providing services to internal and external tourists of Nepal.
The hotel has unveiled a package with special discounts on the occasion of the anniversary. The hotel has made public a package of Rs 12,011 which will remain valid through out the month of April. The one-night package includes breakfast and lunch.
Fabian Martinez, general manager of the hotel, said that the hotel is constantly evolving and innovating while providing excellent service to the guests. "The journey has been challenging to achieve this goal, although we are here because of the hard work and dedication of our allies and stakeholders," he said.
"We are providing services in a safe environment with full compliance with health standards in the wake of the Covid epidemic," Martinez said. "Kathmandu Marriott Hotel has been providing continuous service to the guests in a safe environment even during the epidemic," he said.
Over the course of two years, the hotel has been offering new dishes to the food lovers of Kathmandu with various offers and food festivals. The latest festival is the Lebanese Food Festival. The hotel recently opened a Mediterranean restaurant, Tahina Terrace. With its outdoor setting and signature cocktails, Tahina Terrace is a great place to hang out.
In addition to fulfilling its social responsibility, the hotel has been organizing various programs for the community such as Walk for Warmth, fundraising through Thanksgiving Dinner and providing food.