Morris Garage rolls out 2 subcompact SUVs in nepali market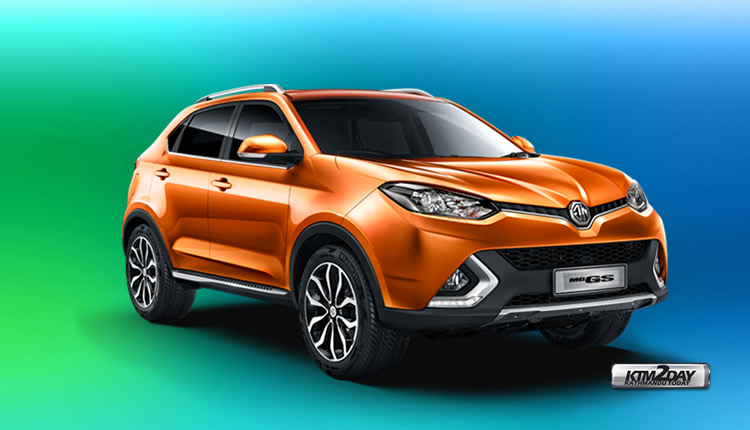 MG, the initials of Morris Garages, was a  British automotive manufacturer back in the 1920s and is now acquired by Chinese auto manufactrer Nanjing Automobile since 2005.
Paramount Motors, the authorised distrubutor of MG automobiles in Nepal has recently two of the SUV models – MG GS and MG ZS in the nepali market.
The MG ZS is MG's compact SUV and could rival the likes of Hyundai Creta and Renault Duster in Nepal.
The ZS falls under the category of subcompact SUV and features a 5-door hatchback. It has a front wheel drive and the variant comes in automatic and manual transmission drive modes.
It has a 1.5-litre petrol engine which makes around 104 bhp and 141 Nm of peak torque. It is loaded with features and as far as safety is concerned, the top spec model gets up to six airbags, anti-lock brakes, electronic brake force distribution, traction control, brake assist, hill-start assist, rear view camera and  comes with fuel tank capacity of 48 Litres.
The ZS has a wheelbase of 2,585 mm (101.8 in) and an overall length of 4,314 mm (169.8 in).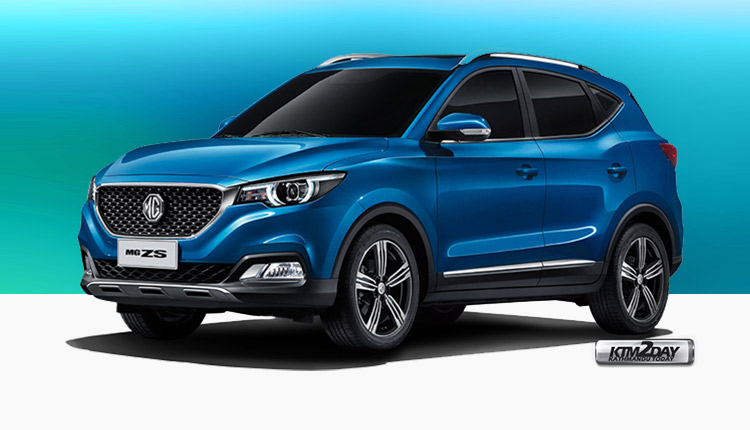 The MG GS is the first sports utility vehicle (SUV) to be produced by MG Motor at its plant in China. The GS will be a rival for SUVs such as the Jeep Compass and the Hyundai Tucson, so it will be a touch more premium than the MG ZS. It has a 2.0-litre petrol engine, 4 Turbo  cylinders, a max torque of 350Nm and max power of 162 KW at 5300rpm. It also has all wheel drive function and has a fuel tank capacity of 55 L.
The GS has a wheelbase of 2,650 mm (104.3 in) and an overall length of 4,500 mm (177.2 in).
This one too gets all the safety features of the MG ZS, mentioned above. Coming to convenience features, the GS gets an 8-inch touchscreen infotainment system with smartphone integration, rear reclining seats and a sunroof as well. MG is also offering all-wheel drive on top-spec models of the MG GS.
Morris Garage Vehicles Price in Nepal
MG's GS price ranges from Rs5.8 million to Rs7.45 million, while ZS's price ranges from Rs5.35 million to Rs5.59 million, the company said in a press statement.
New Showroom at Naxal
Paramount Motors has opened a new state-of-the-art showroom in Naxal from today. The showroom was inaugurated by British Ambassador to Nepal Richard Morris.
General Manager of Paramount Motors Sachin Aryal claimed MG was one of the fastest growing automobile companies in the world.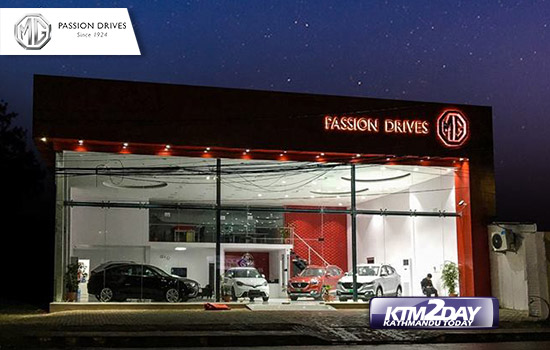 He said that with the opening of the new showroom will help support MG's ambitious plan. He said that MGL has established a modern technology manufacturing plant in Thailand.
He also said that preparations for production in India along with the start of 2019 will help expand into South Asian markets.
According to Aryal, the consumer will gain knowledge about brand, production and services from the newly established showroom.