KFC opens 13th store at Bhatbhateni Supermarket Hetauda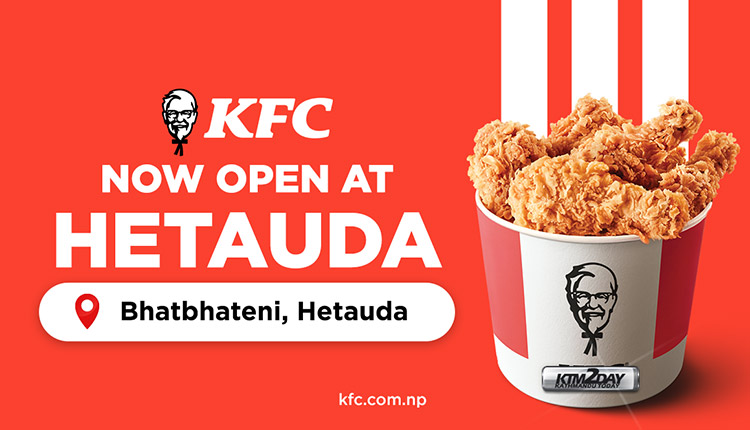 International food chain brand KFC has opened a new branch in Hetauda. KFC has expanded its 13th outlet in Hetauda in the perimeter of Bhatbhateni Supermarket complex.
KFC has stated that it will provide various chicken dishes from this outlet including hot and crispy chicken, chicken popcorn, burgers with chicken strips.
KFC has stated that a world-class security policy will be adopted to prevent Covid-19 by providing delicious dishes to its customers.
Considering Corona's risk, KFC has made hygiene, inspection, social distance and contactless service standards mandatory. The restaurant is said to clean its tables, counters, doors and handles every 30 minutes.
The 1,880-square-foot restaurant can accommodate up to 44 customers at a time. The restaurant currently offers services from 9 am to 8:30 pm via Dine-in or Take Away.