LG Nepal's official website launched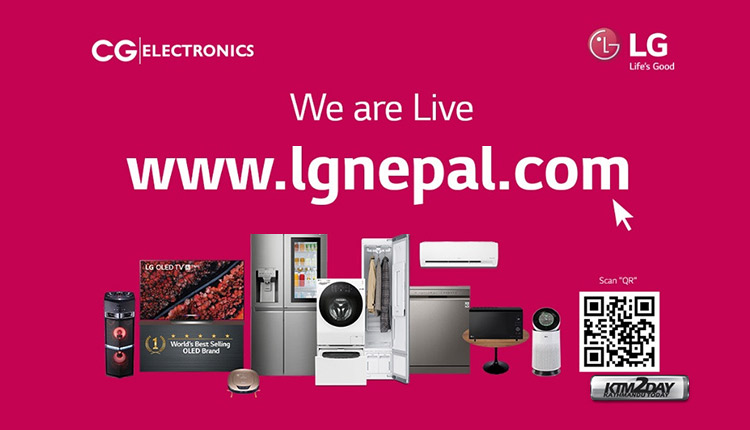 CG Electronics the authorized dealer of LG consumer electronics and home appliances has launched official wevsite of LG Neapl. Through this website, consumers can get information about LG's home appliances and various other products.
On this website, consumers will find information about prices, features, warranties and discounts offered by the company.
Any new product from LG and its features can be found on this website. The company says that problems with its products, maintenance and warranty claims as well as other services can be registered and obtained from this website.
Customers no longer need to go to the physical store to see the product and understand the features of the product.You can also book the LG products you need.
This website is owned by LG and provides information on all products such as LED TV, refrigerator, washing machine, AC, air purifier, vacuum cleaner, microwave oven, condenser dryers etc.
Consumers can also locate the nearby LG showroom and store information with contact details through this website by using the Store locator feature on this website, the company said. The company is confident that this will bring more convenience to LG customers.