Mato brand Organic Fruits and Vegetables to be available at these locations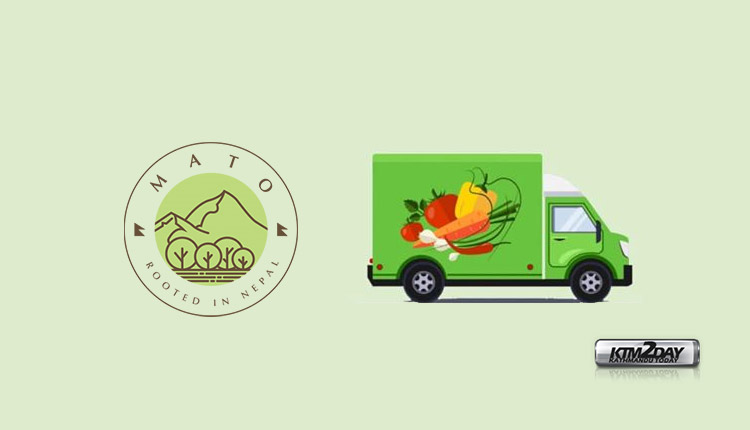 Mato, a brand of Golyan Agro Trade will be selling fresh vegetables and fruits from eight different location in the valley from Sunday.
Issuing a notice on Thursday, the Ministry of Agriculture and Livestock Development has assured that during ongoing lockdown the movement of vehicles transporting fruits, vegetables, milk, meat items, feed and chicks will be allowed as these goods fall under the basic essentials.
So Golyan Group has taken the initiative to bring the fresh produce and other essentials at different locations in the Kathmandu valley.
The company had been selling "Mato" brand vegetables and fruits from its mobile van from past few months but due to ongoing road maintenance works the service had been discontinued.
The Director of the company Pawan Golyan has stated that it will resume its service from 29 March and will start selling fresh fruits and vegetables from 8 locations in the valley.
The company's mobile van will start from Army Barrack Jhamsikhel and make it's way to Krishna Temple Lagankhel , Westar Residency Blakumari, KMC Sinamangal, Gyaneshwor Chowk, Bhatbhateni Temple Naxaal, Chun Devi Chowk and finally arrive at Soaltee Mode.
The van will stop at the above locations for an hour to sell it's pesticide free organic vegetables at affordable rates.
About Mato
Mato has been established solely for the purpose of promoting local produce, procured from the farmers of Nepal by educating and enabling them to produce goods without any added preservatives for the betterment of our nation.The brand represents earth, nature, and purity. It inspires us to connect to our roots, to give way to freshness and cherish the true experience of purity. Mato products are 100%organic, born out of an empowering vision to collaborate with farmers, and discover the exciting potential of Nepal's agricultural diversity.