MG ZS EV upgraded model launched with larger battery and a range of 439 km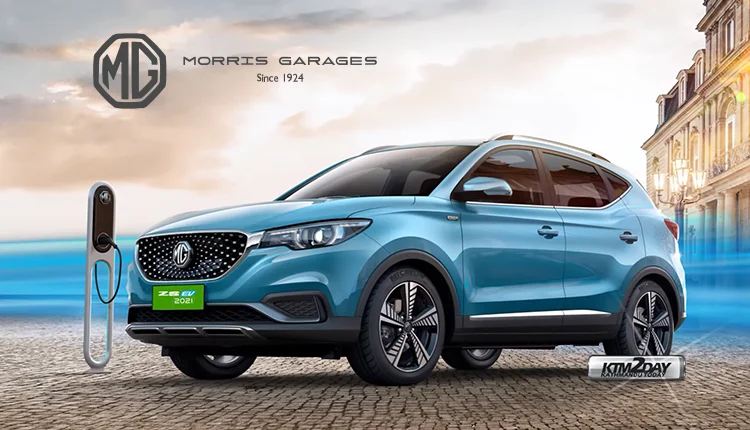 Morris Garage is a well-known car manufacturer in India, producing some of the most technologically advanced automobiles available.
While MG is preparing for the October 11th formal launch of the MG Astor in India, the UK-based company just revealed its 2021 facelift to the MG ZS EV, the only all-electric vehicle on the market.
And it keeps getting better all the way to the end. Its fossil-fueled relatives are extinct, and the MG ZS EV of 2021 has emerged as a completely electric vehicle from the inside out.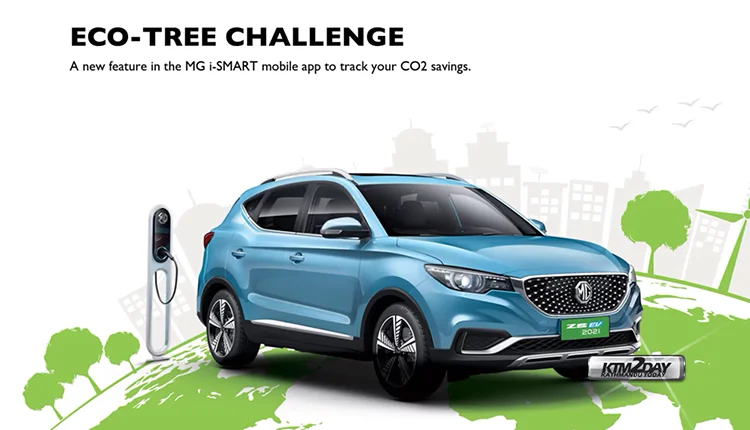 In terms of design, the new facelift version has bid farewell to its front grille in favor of a new all-electric design that features no air ducts and a convenient charging outlet on the side. For the sake of standing out from the crowd, the car has been fitted with striking LED headlamps and DRLs that exude only elegance.
Let's move on to the most important improvement that 'green clients' will be thrilled to hear. The 2021 model also comes with more powerful battery . The current ZS EV model has a range of 262 kilometers, however the new 2021 MG ZS EV will have a range that is over 1.5 times greater. According to India Today, the 72kWh battery will have a range of 439 kilometers.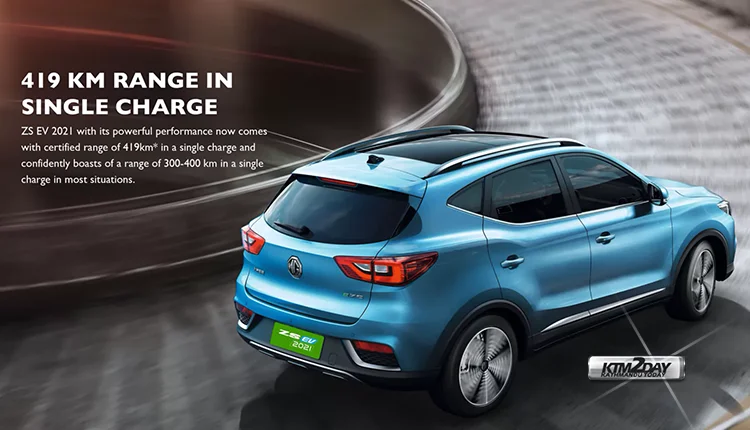 In terms of charging time, a larger battery does not imply a lengthier charging time before you can begin your journey. A 7kW charger takes 10.5 hours to charge the MG ZS EV 2021 to 100 percent, whereas a 100kW fast charger takes 42 minutes to complete the charge.
A 10.1-inch touchscreen infotainment display is mounted prominently on the dashboard, as would be expected from MG. Customers can expect a more seamless and trouble-free experience with the vehicle's technology, according to the company.
It's no secret that the MG is all about smartness, which is why the upgraded iSMART connectivity technology will enable you operate many features including aircon control, lock-unlock, temperature, etc. with ease.
SPECIFICATIONS
| | |
| --- | --- |
| Type of motor | PM synchronous motor |
| Power battery type | CATL Ternary lithium battery |
| Driven type | EDS |
| Maximum Gradient | 0.35 |
| Capacity of Battery Pack(kwh) | 44.5kwh |
| Range(KM) | 428* (At 60 km/h) |
| 0-50km/h (s) | 3.1 |
| Alternating current charging time(hour) | 6.5 |
| Fast charge mode | 30min 80% |
| Rated power(kw) | 53/4000 |
| Max power(Kw) | 110 |
| Max net torque(Nm) | 350 |
MG ZS EV Price in Nepal
The MG ZS EV is available in a single G.LUX variant and is being offered at a price tag of Rs 50,99,000 in the Nepali market.