GWR : Dubai's Moro Hub is the largest solar-powered data center in the world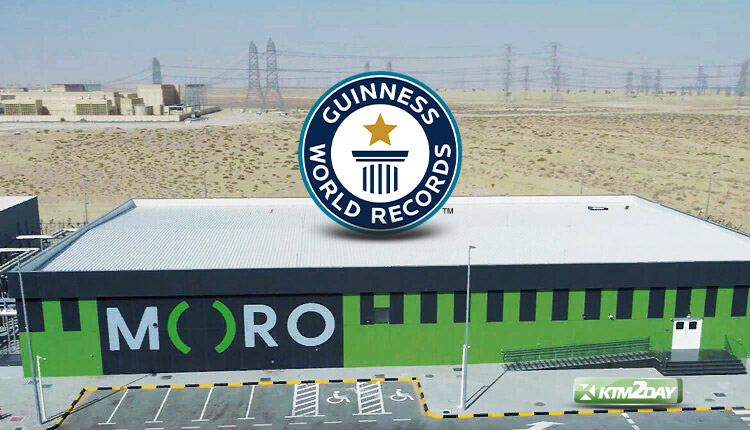 According to Guinness World Records, Dubai's Moro Hub is the world's largest solar-powered data center.
The Dubai Electricity and Water Authority (DEWA) owns the 100 MW data center, which is located in a DEWA solar farm and receives all of its power from DEWA. On November 2nd, due to its massive size, Guinness presented it with the award. Its total square footage is 16,031.925 square meters (172,566 sq ft).
The GWR website includes a brief citation reading, "The largest solar-powered data center is accomplished by Data Hub Integrated Solutions MORO L.L.C (UAE), in Dubai, UAE, on 2 November 2022."
It's unclear whether or not the establishment is currently in operation. After making the announcement in May of 2021, work didn't start until December.
Moro Hub, a division of DEWA's digital division Digital DEWA, will manage the facility, which is being constructed by Huawei.
DEWA's Mohammed bin Rashid Al Maktoum Solar Park, located to the southeast of Dubai, will provide the facility with 3, 000 MW of electricity. In terms of dependability, Moro Hub has declared that it would be certified by Uptime as a Tier III platform.
After launching a 3,402 square meter (36,600 square foot), 8.8MW Tier III-certified data center in the Dubai Marina in October 2020, this will be Moro Hub's second solar-powered facility catering to global hyperscalers looking to park capacity in Dubai.
"Breaking ground for the largest green data center in the Middle East and Africa confirms that we are on the right track to achieve the goals of the Dubai Clean Energy Strategy 2050 and the Dubai Net Zero Emissions Strategy 2050 to provide 100 percent of energy from clean energy sources by 2050," said Saeed Mohammed Al Tayer, MD & CEO of DEWA, at the start of construction.
The Moro Hub facility appears to be the first data center to enter the Guinness Book of World Records as the largest solar-powered data center, although this distinction is based solely on square footage and does not account for any other factors.
As a result, it could soon face formidable rivals; "green" solutions are growing in demand around the globe, including in the data center sector.