Nabil and Nepal Bangladesh Bank start integrated business from today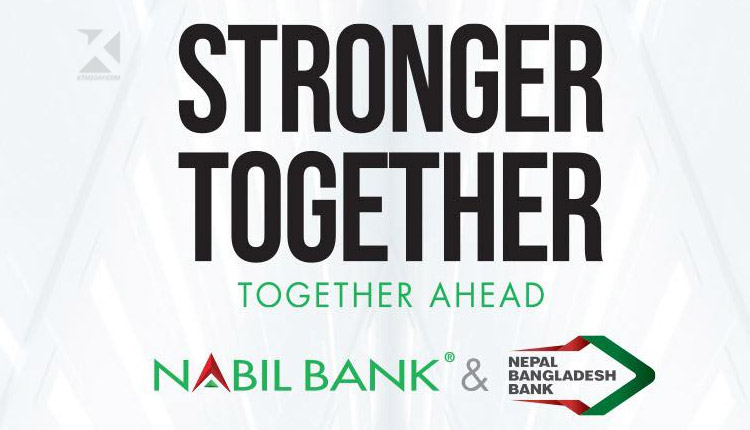 The acquisition by Nabil Bank and Nepal Bangladesh Bank has been completed, and the two banks are now fully integrated.
Nabil Bank Limited is the new name for the combined bank that was formed as a result of the merger.
Nabil Bank, which has been granted a Class A license by the Nepal Rastra Bank, has obtained Nepal Bangladesh Bank.
As a result of this deal, Nabil Bank currently owns all of Nepal Bangladesh Bank's assets and liabilities. The bank has become the country's largest financial institution following the takeover.
"After examining the justification of the acquisition of Nabil and NB Bank, we have taken steps to further increase the public's trust in the bank, taking into account the demands of the overall banking system," bank executive director Gyanendra Dhungana remarked at the occasion.
There is a mutual agreement between the two banks, he said, that aims to help Nepal's financial industry by bolstering the esteemed institutions that have long played a prominent role.
By making the banking system more secure, clean, efficient, and capable, he also demonstrated confidence in the stability of the banking sector.