Ncell brings Holi Offer on Data Packs starting From 7GB at Rs 129 to 42 GB at just Rs.599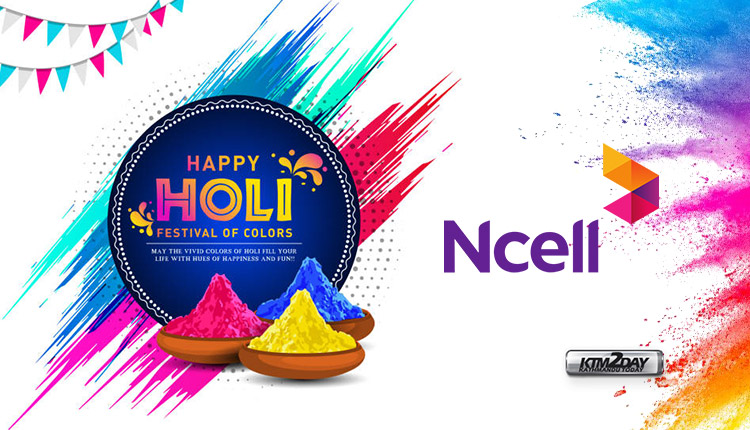 Customers of Ncell Axiata Limited will be able to get the most out of their data plan on the occasion of Holi thanks to new Gajjabko Daily GB Packs from the company. Additional data volume has also been added to existing daily GB data packs by the company.
Customers can now use 1 GB of data for seven days daily, taking advantage of the 7 GB All Time Data Pack for Rs. 129 inclusive of tax. Similarly, 14 GB All Time Data Pack can use 2 GB of data daily for up to seven days with one hundred and ninety-nine.
In addition to these two daily GB data packs, Ncell has also increased the data volume in the data packs already in operation for its customers. Under this, customers can avail of data packs with additional volume at the same price as before. Under the Volume Enhanced Data Pack, customers can purchase 1-5 GB of data daily for seven days by purchasing 10-5 GB of data for just 69.
Earlier, customers were getting a total of 7 GB for seven days at the rate of 1 GB per day for the same fee.
Customers who need a little more data volume can now use 21 GB of data at the rate of 3 GB per day for seven days at Rs 269. Earlier, customers were getting 14 GB of data at the same price at the rate of 2 GB per day for seven days.
Similarly, Ncell customers can now avail 42 GB of data for Rs. 599, under which customers can use 1-5 GB of data every day for 28 days.
Ncell believes that the new all-time data packs and added data volumes brought under the Daily GB Data Pack will help customers stay in touch with their family and friends at affordable rates and exchange happiness while making the Fagu Festival even more enjoyable.