Ncell launches VoLTE service – How to Activate?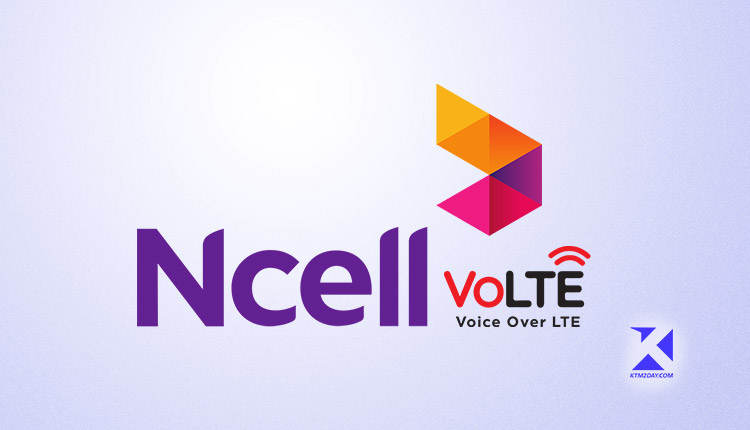 Ncell now offers a service called "Voice over Long Term Evolution" (VoLTE). The company claims that calls made through Ncell are now crystal clear thanks to the introduction of HD voice services.
Three different brands of mobile sets have been used in Ncell's commercial launch of "Ncell Volte."
Volte is cutting-edge technology for the telecommunications industry In which you can make crystal-clear phone calls in a flash.
VoLTE is able to utilize the 4G network to make high-quality voice calls. The company claims that its customers who utilize the 4G network on Ncell may now make high-quality phone calls and access data services at the same time for the same price as regular calls.
Ncell's Volte service has gone from soft launch to commercial launch as of September 1, following a successful soft launch. Ncell has announced that consumers can now activate Volte on the following devices: the Samsung Galaxy A51, A33, and A53; the Vivo Y55 and V23; and the Huawei Nova 3i and Y9 Prime 2019.
| Brand | Models |
| --- | --- |
| Samsung | Galaxy A51, Galaxy A33, Galaxy A53 |
| Vivo | Y55, V23 |
| Huawei | Nova 3i, Y9 Prime 2019 |
Subscribers who have USIM cards from Ncell, the company's 4G SIM, and any of the aforementioned mobile phones can gain access to VoLTE service by dialing *17201#.
Ncell has stated that, in conjunction with the debut of this service, customers can receive a 100-minute talk time bonus while making calls within the Ncell network.
There is a 28-day validity period attached to the additional Volte Talktime. The company recommends that all users of the aforementioned mobile devices update to the newest version of the mobile operating system.
Ncell has stated that in order to make use of this service, clients must be connected to the 4G network and have the 4G setting activated on a Volte-compatible mobile set.
Frequently Asked Questions about Ncell VoLTE service
1. How can I use VoLTE?
Below are requirements for using VoLTE service
VoLTE enabled device as mentioned in above table.
Ncell 4G SIM.
Enable 'VoLTE call' and 'LTE network setting' on the handset-

Setting>Sim Card & Mobile Network / Connections
Enable VoLTE calls
Choose preferred network type as 4G or LTE

Upgrade to latest software in your handset.
Activate Ncell VoLTE service by dialing the code *17201#
2. Where can I use Ncell VoLTE?
VoLTE service can be used all over Nepal with 4G coverage
3. How can I know that VoLTE service is active on my handset?
Once you activate VoLTE service, you can see or icon on the top of handset screen.
4. Can I use VoLTE on my feature phone?
VoLTE service is only available for select smartphones.
5. Do I need to turn on data while making call on VoLTE?
Data doesnot need to be turned on for using VoLTE, but 4G setting in your handset must be on.
6. Is VoLTE free service?
Yes. VoLTE is a free service.
7. Are call rates different while using VoLTE?
Call rates are same for VoLTE and Non-VoLTE calls.
8. Can I use regular voice packs for VoLTE calls?
All Ncell voice packs can be used for making VoLTE calls.
9. How to check if I can use VoLTEon my handset?
Please dial *17201# to check if you can use VoLTE.
10. Is there any free pack for VoLTE calls?
After activating VoLTE service, dial *17201# again and get 100mins of Ncell-Ncell VoLTE talk-time valid for 28 days.
11. What are the codes for activating VoLTE service & Free VoLTE pack?
Please dial *17201# to activate both VoLTE service and get free 100min for making VoLTE call within Ncell network.
12. I activated VoLTE service, however I could not activate VoLTE pack, why?
You can activate free VoLTE packonly if VoLTE/HD icon is visible on top of your handset screen after you activate the VoLTE service.