Ncell's scheme: Win smartphone everyday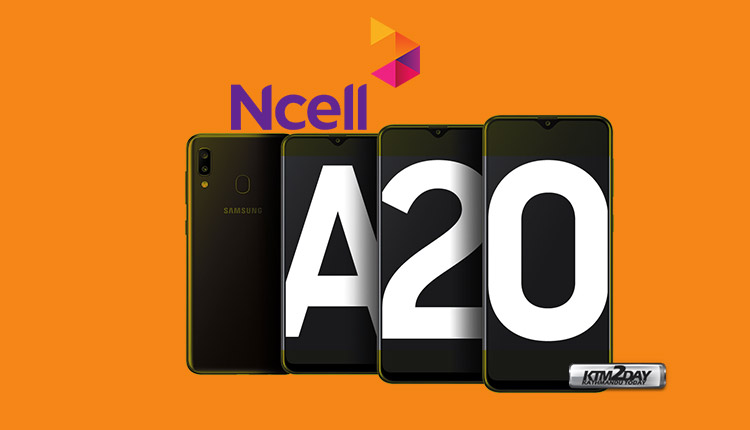 Ncell customers receiving international calls from the United Arab Emirates (UAE) will now be able to win a smartphone every day. Ncell Axiata Limited on Sunday announced that the company is launching this exciting scheme effective from May 11.
The scheme launched on the occasion of EID will remain in place for 7 days. In this offer, every day a customer who receive highest incoming call from the UAE will win a Samsung Galaxy A20 smartphone.
Family members, friends and relatives of Nepali people who are subscribers of DU in the UAE will benefit from this scheme. Amid this challenging time resulted by the second wave of COVID-19, this scheme enables customers to keep in touch with loved ones through Ncell network without requiring them to spend while staying connected with friends and families residing in the UAE.
Under this scheme, every day a highest call receiving customer will be selected based on frequency of the call, average call duration and call received minutes. A total of 7 customers will win smartphones during this one-week period of the campaign.
Winners will be handed over with the smartphone from Ncell ICON in Lalitpur and Ncell Centres in the regions as per the convenience of customers who win smartphones. Winners can collect the smartphone one week after lifting of the ongoing prohibitory order.
Apart from being eligible to win the smartphone, customers will also get a bonus of up to Rs. 20 while receiving international incoming phone calls. For this, customers can simply dial 17126 to activate this service for free of cost. Customer are eligible to get bonus after completion of second minute or higher in every incoming international call.
Customers can use bonus balance for making calls and SMS to Ncell users, and internet browsing. Bonus received by customers will be valid for 3 days.