GeForce RTX 3090 : 50% faster than RTX 2080 Ti in early benchmarks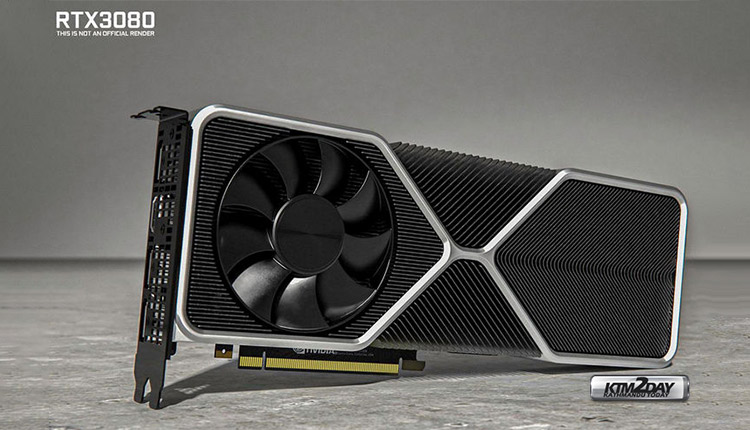 NVIDIA's purported GeForce RTX 3090 (or RTX 3080 Ti) according to new rumours leaked online is reported to be 50% faster than the GeForce RTX 2080 Ti in 3DMarks's benchmark TimeSpy Extreme.
The new GPU which is speculated to be announced between August and September should bring impressive optimizations, reaching 10,000 points in the TimeSpy Extreme benchmark, against 6,300 of its predecessor.
The information comes from leaker @ kopite7kimi, who replied to a Twitter user confirming the performance predictions of the new graphic card, reporting the score achieved by the component. The leaker had also previously revealed that the RTX 3000 family must be based on Samsung's 8nm lithography, being the sole supplier to the Taiwanese manufacturer.
If the new information is to be believed, something quite likely considering the most recent benchmarks of the first GPU Ampere , we may be facing an astronomical leap, with even more implications in the face of further analysis.
The performance should be even greater in the possibility of overclocking margin, with the card being ready to open the doors once and for all to the era of 4K games with high frame rates. Virtual Reality would also benefit from the performance jump, being able to reach higher resolutions and offer a more fluid experience to users.
In any case, it is practically certain that the new generation of Nvidia should impress everyone, given the various rumors and leaks exalt their capabilities. According to everything that has been revealed so far, RTX 3000 GPUs can go beyond 23 TFLOPs of computational power, have a second dedicated chip for Ray Tracing and debut a new 12-pin connector to supply its high energy consumption.
The GeForce RTX 3090 (GA102-300-A1) video card is assigned 5248 CUDA cores and 12 GB of video memory with a speed of 21 Gb / s. With this indicator, its throughput can theoretically be 1 TB / s.
For the GeForce RTX 3080 (GA102-200-Kx-A1), which will replace the current GeForce RTX 2080 (Super), an increase in video memory is expected. The new video card, according to the source, will have 10 GB with a speed of 19 Gb / s. If this information is correct, then the memory can receive a 320-bit bus, and its bandwidth will be 760 GB / s.
It's also hard to believe that the TITAN RTX (Ampere) will get so much slower video memory compared to the RTX 3090.On the other hand, to fit the 24GB assigned capacity, the memory will probably have to be placed on both sides of the board, which will really reduce its performance.