Panasonic HCX series Pro camcorders launched with 4K recording and 20x optical zoom.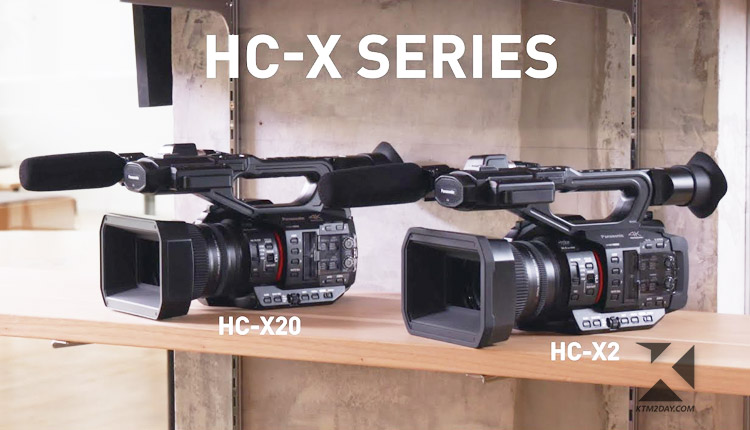 Panasonic recently introduced two new high-end video cameras to the Indian market (6th October 2022). One of the new camcorders, the HC-X20, is designed specifically for the expanding population of professional videographers in India.
Both of these new professional camcorders have a whopping 20x optical zoom, a 24.5mm wide angle for UHD and FHD, 4K high precision AF, improved face identification, and an even more precise 1.0 Type (1 inch) sensor.
The company has additionally provided improved video functionality and scalability. Moreover, the new camcorders include Super Slow motion at 100fps to 120fps and Variable Frame Rate at 2fps to 60fps.
Both the HC-X2 and HC-X20 are professional camcorders with numerous features, including an LCD screen and an electronic viewfinder (EVF), two-channel XLR audio input terminals, a neutral-density (ND) filter, twin SD card slots, unlimited recording time, WiFi, and more. Wireless network support has also been integrated onto some devices.
The HC-X2 is the superior option, thanks to its support for HLG (Hybrid Log Gamma) and 13-stop V log recording, both of which are necessary for the production of 4K HDR footage.
For the Indian market, this model costs 2,69,990 INR, while the HC-X20 is the cheaper option at 2,29,990 INR. The gadget may be purchased at any local Panasonic store right now.
The Business Chief of Panasonic Life Solutions India's Imaging Business Group, Hardeep Sarna, said, "These easy to use and balance camcorders are ideal for film making, wedding and event coverage, news organizations, for live streaming purposes as it is loaded with rich features and superior performance that is demanded by professionals today."