Pathao introduces "Kawach" campaign with added safety and security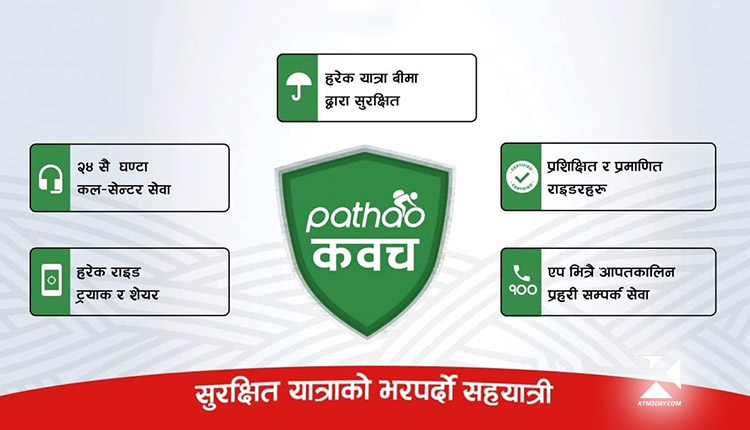 Pathao, a ride-hailing app, has launched a new marketing campaign called "Pathao Kavach." Pathao Nepal spokeswoman Suraksha Hamal announced as part of this promotion that Pathao app users, riders, captains, and foodman will have access to five different types of facilities.
Every ride under 'Pathao Kavach' is covered by insurance, trained and qualified riders. It has a 24-hour call-center and customer support service, emergency police contact option within the app.
In addition to having a tracking feature in every ride system, there is a facility to exchange ride information with family or friends on social networks.
According to the campaign , medical insurance up to 1 lakh and accident insurance up to 10 lakh are available on every rides. As far as the company is aware, it has the biggest amount of insurance coverage for ridesharing in Nepal.
Upon completion of Pathao's document verification and training process, all rides are certified, trained, and reliable.
Pathao's 24-hour call center can be used to file complaints if you encounter any issues while utilizing the service. Spokesperson Hamal stated that a 24-hour call center is available to answer any questions about Pathao's offerings.
Additionally, Pathao includes a feature that allows users to call police in the event of an emergency while using the app. Since every ride of Pathao is tracked in the system, so all the details of rides can be fetched from it's live app.
Offline rides, according to Hamal, do not provide any facilities and are not safe or secure for passengers.