Mummy of Pharaoh Amenhotep I "digitally unwrapped" using advanced 3D imagery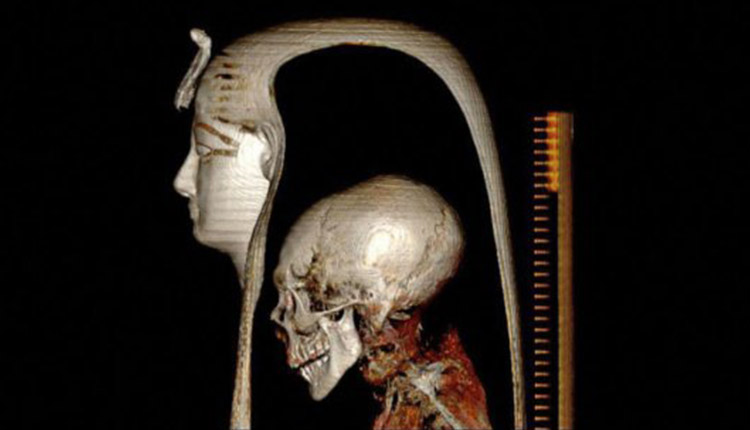 For the first time since it was discovered in 1881, the mummy of famous Pharaoh Amenhotep I has been "digitally unwrapped," revealing its secrets for the first time.
Advanced 3D imaging has let researchers discover new mummification procedures that stretch back more than 1,500 years to the reign of the Pharaoh.
Sahar Saleem, a radiology professor at Cairo University and a former antiquities minister, led the research, the tourism and antiquities ministry announced in a statement Tuesday.
"Saleem and Hawass employed advanced X-ray technology, CT scanning and advanced computer software programs to digitally unwrap the mummy of Amenhotep I in a safe non-invasive technique without the need to touch the mummy," it stated.
Egyptian researchers have discovered new information on King Amenhotep I's mummy's unique mummification and reburial process, including his face, age, and health status.
According to the findings, Amenhotep I was mummified, had my arms crossed, and was the last pharaoh whose brain had not been removed from his head.
After conducting multiple military battles during his reign of 21 years, the pharaoh died at the age of 35, most likely as a result of injuries or disease.
Mummies found at Luxor (southern Egypt) had their tight bands unwound by archaeologists to preserve their masks and garlands of flowers as hair.
Using Saleem's "technical unwrapping" method, the "harem conspiracy" in which Ramses III had his throat slashed was also disclosed in 2012. This was a plot organized by a woman who wanted her son to be king rather than the first-born of a rival.