Qualcomm Announces Snapdragon 8cx Gen 2 for Windows Notebooks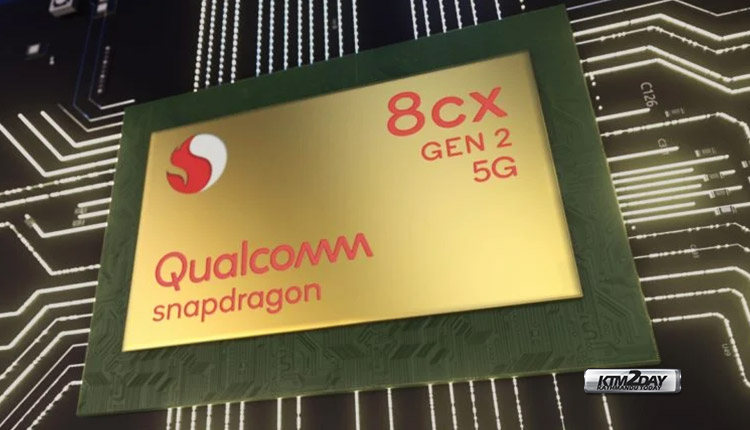 Do you remember the Snapdragon 8cx ? This platform was launched to serve as a platform based on Qualcomm chips in Windows 10 notebooks . The sales of notebooks based on this hardware were not satisfactory, but the company did not give up on the segment : on Thursday , Qualcomm made it clear that it will try again and, for this, announced the Snapdragon 8cx Gen 2 (second generation).
The company leads the market of processors for mobile phones and tablets, but also has it's eye on the PC segment. From the user's perspective, the main benefit is battery life: because they are based on the ARM architecture, Qualcomm chips are much more economical in energy consumption.
Launched in 2019, the Samsung Galaxy Book S is a good example.  It is equipped with the Snapdragon 8cx, the laptop has a battery life of up to 23 hours.
Despite this great benefit, notebooks with ARM chips have yet to emerge due to software compatibility issues and performance inconsistencies. This probably explains Samsung's decision to launch a Galaxy Book S with an Intel Lakefield processor .
Qualcomm, Microsoft and other companies are trying to overcome these limitations, but that may take some time. In the short term, it is advisable to optimize what is already available. In a way, Qualcomm tries to do just that with the Snapdragon 8cx Gen 2 .
Technically, there are no major differences between the previous and new versions. Just like the first generation chip, the new Snapdragon 8cx has eight Kryo 495 cores manufactured in 7 nanometers and Adreno 680 GPU, as well as 7 W TDP (without the need for a cooler).
The main changes appear in terms of connectivity. The new chip comes with support for Wi-Fi 6 (802.11ax) and Bluetooth 5.1. Another major upgrade is support for 5G networks, both in sub-6 GHz and in millimeter waves ( mmWave ), thanks to the integration of Snapdragon X55 modem.
Other features include support for Quick Charge 4+ , as well as compatibility with LPDDR4x memories up to 2,133 MHz and 4K display.
The first laptops based on the Snapdragon 8cx Gen 2 are already being tested and should be announced by the end of 2020. At least that is what Qualcomm expects.