Qualcomm announces Next-Gen Oryon CPU for Snapdragon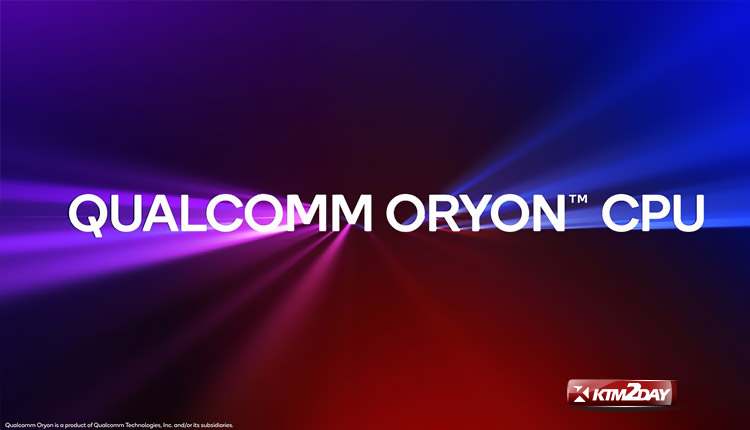 There has been a flurry of activity surrounding Windows on Arm in recent days.
Both Qualcomm and MediaTek are eager to cash in on Apple's M-series CPUs' popularity.
Qualcomm has now announced the name of the CPU cores that will be used in its next-generation chips: Oryon.
Oryon central processing unit (CPU) cores will ultimately replace Kryo cores in existing Qualcomm chips. But don't think this is merely a matter of a new moniker.
In recent years, Kryo cores have relied heavily on ARM-licensed designs for things like the Cortex-X3, Cortex-A715, and so on.
However, Qualcomm's acquisition of Nuvia, a semiconductor designer, last year means that the CPU cores in Oryon will be developed with unique architectures.
The target is to create processors that can hold their own against the likes of Apple's A9, AMD's Ryzen, and Intel's Xeon.
Notably, Qualcomm believes that the first place you see Oryon is in PC processors, even if Oryon CPU cores will eventually make their way to smartphones, automotive systems, virtual reality, and other areas.
Computers running Windows on ARM and equipped with Qualcomm processors like the Snapdragon 8cx series are already available.
But they typically can't keep up with PCs powered by Intel or AMD.
Software optimized for ARM chips performs smoothly, but when you launch an application written for x86 architecture, your computer may stutter due to the extra work required to run the x86 emulator.
However, that is not always the case. Even when running older software in emulation because they haven't been updated to operate natively on Apple Silicon, Apple's desktop and laptop chips have outperformed x86 processors in performance-per-watt for several years.
And Qualcomm's newly acquired Nuvia firm, which will develop its Oryon central processing units. It was established by a group of people with experience improving Apple's ARM chips.
Qualcomm has been notably quiet regarding Oryon's expected performance thus far.
However, with all the anticipation, Qualcomm is under some pressure to ship chips that will make its processors more competitive in the PC market.