Nvidia announces launch of GeForce RTX 4070Ti at CES 2023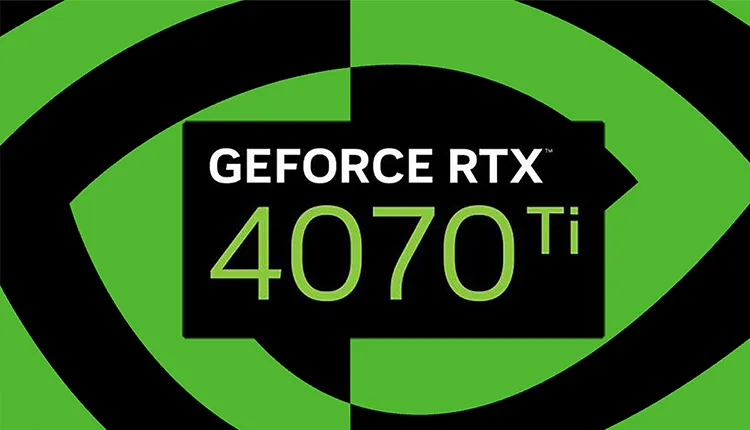 Nvidia has released a new desktop GPU, the GeForce RTX 4070 Ti, which is very identical to the "unlaunched" GeForce RTX 4080. (12GB).
The product was delayed and renamed because consumers might have confused it with the GeForce RTX 4080 (16GB), despite the fact that the two cards are very different.
After OEMs had already developed goods and marketing materials, Nvidia announced it will "unlaunch" its product due to customer objections and unfavorable headlines around its name and the possibility for deliberate confusion.
Nvidia's new GeForce RTX 4070 Ti Founders Edition graphics card will retail for Rs. 80,000 in India and be made accessible through OEM partners.
That's cheaper than what was originally estimated for it to cost. In the United States, it may be purchased for $799, which is $100 less than what was initially advertised.
The GeForce RTX 4070 Ti is based on the latest-generation Ada Lovelace architecture and is said to outperform the GeForce RTX 3090 Ti, despite sharing the same features and performance ratings as its doomed predecessor.
It has 12,048 GDDR6X memory cells connected by a 192-bit bus and 7,680 CUDA cores. The maximum power consumption it can handle is 285W.
Nvidia is pushing its Deep Learning Super Sampling 3.0 (DLSS 3.0) technology, which can improve gaming resolutions.
In addition to its superior gaming performance, this GPU is also touted to be 70 percent faster when exporting edited video than the GeForce RTX 3070 Ti.
Nvidia announced a full lineup of mobile GPUs during its CES 2023 online address, but it has not yet given a timeline for the release of its mainstream desktop GeForce RTX 40-series GPUs at reduced prices.
Up to three times as much power can be saved with the new GeForce RTX 4090, GeForce RTX 4080, GeForce RTX 4070, GeForce RTX 4060, and GeForce RTX 4050.
Laptops based on these designs are expected to be presented at CES and released in the coming months, with premium models starting at $1,999 on February 8 and mainstream models starting at $999 on February 22.
As a result of finer-grained power state switching for memory, the fifth generation of Max-Q optimisation technology should enable even greater performance in ultraportable laptops without sacrificing battery life.