Intel Core i9-12900KS with max turbo frequency of 5.5GHz announced at CES 2022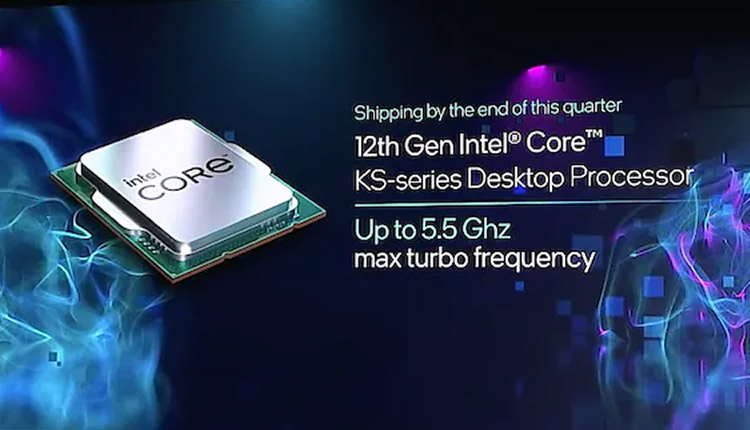 Intel Core i9-12900KS was announced by the company at CES 2022. The 12th Gen Intel Core 'Alder Lake' CPU delivers a 5.5GHz boost clock speed on a single core.
The new Intel Core i9-12900KS is also capable of running at 5.2GHz on all cores when executing demanding multi-core activities, according to the manufacturer. Since the Core i9-9900KS in 2019, this is Intel's first Special Edition desktop processor, and the firm says it will be offered to manufacturers in the first quarter of 2022 (Q1 2022).
The latest processor introduced by Intel is identical to the Core i9-12900K CPU and includes eight performance cores and eight efficiency cores. The new 12th Gen Alder Lake Intel Core i9-12900KS offers up to 40 percent greater performance generation-on-generation, according to the firm.
At CES 2022, the company also demonstrated the CPU running Hitman 3 at a clock speed of 5.2GHz on each of its eight performance cores. Neither the power consumption numbers nor the price of the new Intel Core i9-12900KS processor have been disclosed by the chipmaker.
A high-performance Special Edition processor, the Intel Core i9-12900KS follows the Intel Core i9-9900KS, which was unveiled at Computex 2019. Intel's 9th generation 'Ice Lake' 10nm CPUs allowed customers to increase their CPUs to 5.0GHz on each core, as many of you may recall.
The new Core i9-12900KS, in contrast to its predecessor, has a 5.5GHz boost clock on a single core and can maintain 5.2GHz on all cores, which is very useful when gaming.
According to the company, the new Intel Core i9-12900KS will be available to OEMs in Q1 2022. Customers should be able to purchase the CPU at retail shops, as they were able to do with the previous Intel Core i9-9900KS Special Edition CPU.
The Core i9-12900KS will compete with AMD's new Ryzen 7 5800X3D that was also revealed at CES and was shown to surpass the Intel Core i9-12900K in some gaming benchmarks.