Xiaomi 12 Mini new leaked render suggests iPhone 13 Mini like device in the works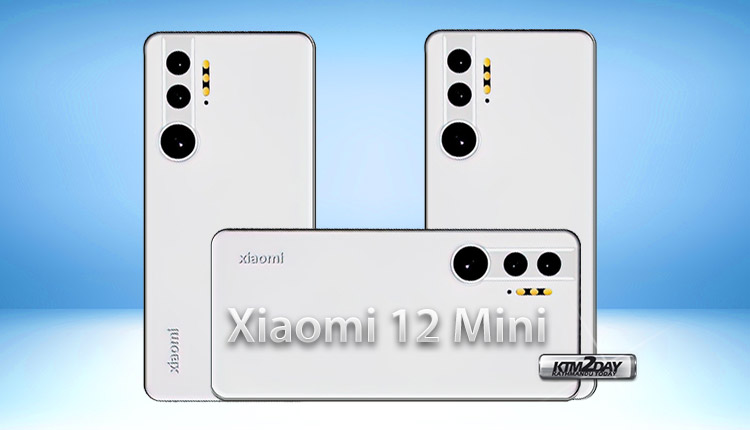 The Xiaomi 12 series, which includes the company's newest Xiaomi 12, Xiaomi 12 Pro, and Xiaomi 12X devices, was introduced in China in December.
The launch date of the flagship series in India is yet to be announced by the Chinese smartphone manufacturer. To help hype up the upcoming global release of Xiaomi's Xiaomi 12 series, a render of a smaller handset has appeared online, raising speculation about the possibility of a Xiaomi 12 Mini. As of yet, Xiaomi has not released any information about the phone itself.
Tipster Sam (@Shadow leak) has shared a picture of a possible Xiaomi 12 mini smartphone, which could be in the works. On Twitter, a picture of the phone's back reveals a vertically aligned triple-camera system. "Xiaomi 12 mini" appears in the image as well. A smaller Xiaomi 12 series smartphone is yet to be unveiled by Xiaomi, which is something to keep in mind.
Xiaomi 12 and Xiaomi 12X have the smallest displays in the Xiaomi 12 series at 6.28 inches, while the Xiaomi 12 Pro has a larger 6.73-inch display.. The rumored Xiaomi 12 mini's screen size has not been revealed in the leaked render. When it comes to smaller smartphones, Apple has two options: the smaller iPhone 12 mini (5.4-inch) and the iPhone 13 mini (5.5-inch).
By the end of February or the beginning of March, Xiaomi is expected to introduce Xiaomi 12, Xiaomi 12X, and Xiaomi 12 Pro in global markets. A Xiaomi 12 Ultra and a Xiaomi 12 Pro "clone" model, both of which are expected to have an improved version of Qualcomm's Snapdragon 8 Gen 1 SoC, are also believed to be in the works, according to the same report.