Samsung to bid adieu to Exynos chipsets in favor of Snapdragon in the upcoming G23 Series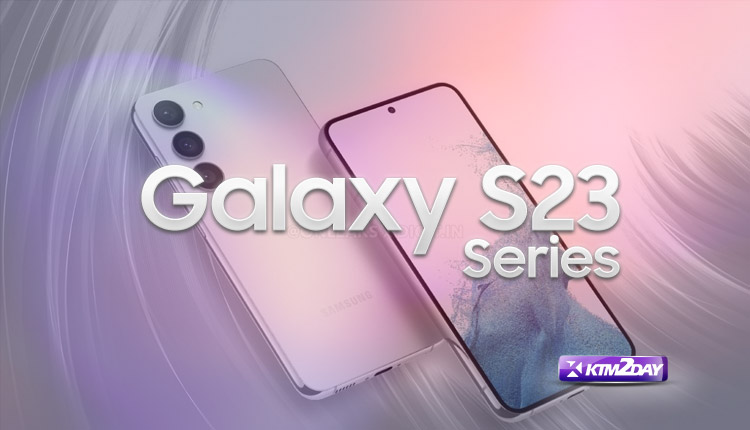 A switch from Exynos to Snapdragon processors has been rumored for the upcoming Galaxy S23 line.
While announcing financial results for Q4 2022, Qualcomm CFO Akash Palkhiwala confirmed the presence of the chipset on the Samsung flagships. Surprisingly, the new flagship smartphone will be released with the same chipset in every market.
Qualcomm anticipates robust growth in Q1 2023 as new devices employing the company's next flagship chipset enter the market.
Also Check : Samsung Mobiles Price in Nepal
The launch of the Galaxy S23, which occurs around the same time, may also contribute to the increase in sales.
"The benefit from the Samsung launch for the new phone would be in the in kind of second half of the March quarter", Akash Palkhiwala said in a statement.
"So it arrives late in the quarter, but that works out well, while our percentage of Galaxy S23 increases from 75% to the global average. "CFO of Qualcomm, Akash Palkhiwala
The conference call even confirmed the new multiyear agreement between Samsung and Qualcomm to use Qualcomm chipsets in the company's high-end smartphones.
Technical Details of the Samsung Galaxy S23 (Expected)
In addition, the Qualcomm Snapdragon 8 Gen 2 chipset will power the upcoming Samsung Galaxy S23 series, which is scheduled for release in February 2023.
The Galaxy S23, S23+, and S23 Ultra have all been spotted on Geekbench, where they reveal some impressive hardware specs.
Most notably, the chipset features a 1+2+2+3 core configuration and a maximum clock speed of 3.36GHz.
As has been previously leaked, the Samsung Galaxy S23 will sport a 6.1-inch sAMOLED display with a 120Hz refresh rate, while the Galaxy S23+ will have a larger 6.6-inch sAMOLED screen.
A 50MP main sensor with OIS will be accompanied by a 12MP ultrawide and 10MP telephoto lenses. The front-facing camera will have 12 megapixels.
The Galaxy S23's base model will have 25W rapid charging, just like the Galaxy S22 line, but with a slightly larger battery.