Razer Naga V2 Pro gaming mouse launched With 3 swappable side plates and HyperSpeed features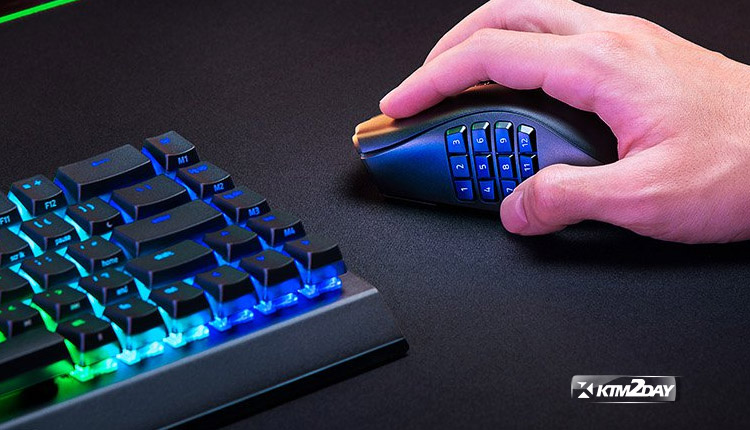 Since its introduction in 2009, the Naga series from Razer has supplied very useful mice for MMO fans. The Naga series has excelled because of the abundance of inch-high buttons that are completely customizable.
In massively multiplayer online games, players can save time by assigning macros to certain mouse buttons rather than fumbling with the keyboard.
Since its initial release, the Naga has received multiple updates, the most recent of which includes the ability to customize the number of buttons on the mouse's sides, as well as a scroll wheel that can be resized and the company's Hyperspeed wireless technology.
Like the Naga X, these panels can house anywhere from two to twelve buttons, and the user can choose between three different sets of side buttons.
The latter panel provides users with a total of 22 buttons that may be customized in whatever way they see fit with the help of Razer's own software.
The redesigned scroll wheel is the most notable upgrade to the Naga V2 Pro. There are five pre-installed modes, each offering a unique scrolling experience.
Also Read : Razer Laptops Price in Nepal
You can adjust the resistance and the amount of steps if the default settings don't suit your needs. It remains to be seen, however, if the scroll wheel's durability varies with the settings.

The mouse uses Razer's proprietary switches, which are rated for 90 million clicks and activate at a distance of just 0.2 millimeters.
The optical sensor in the Naga V2 Pro is Razer's Focus Pro 30K, which can reach speeds of up to 750 IPS and a maximum sensitivity of 30,000 DPI.
The Hyperspeed dongle has been modified so that it can now receive signals from both the mouse and the keyboard at the same time, extending the battery life to an impressive 150 hours.
The battery life can last up to 300 hours when connected through Bluetooth. Infinite battery life is possible when connected via cable.
The Razer Naga V2 Pro is now available for pre-order on the company's website for US$179.99(€200) . Shipping occurs at the end of November.